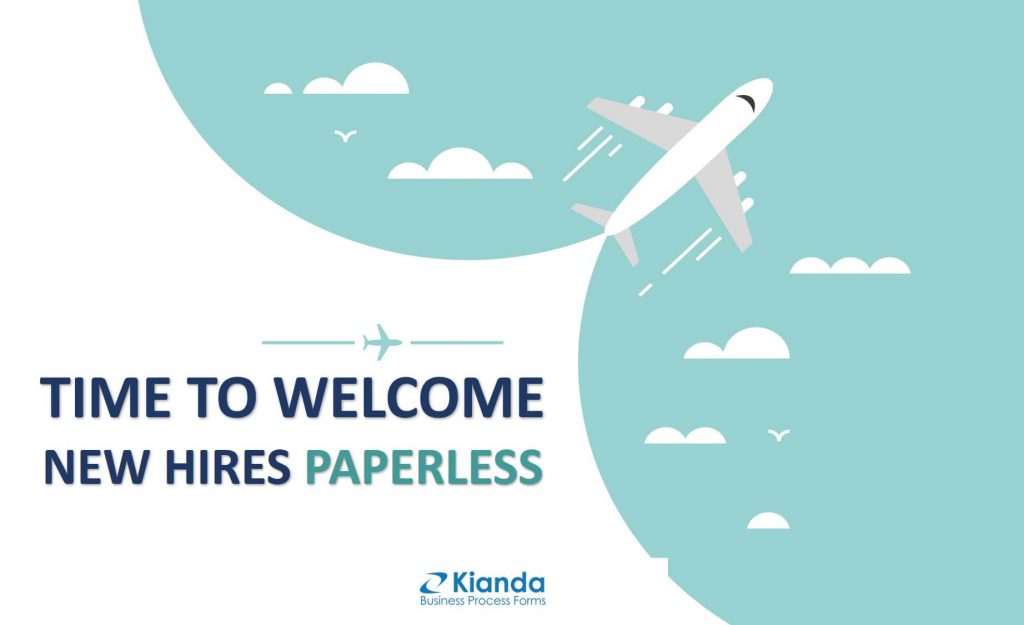 There are many aviation recruitment agencies available to help you hire the qualified talent within the industry. However, the real challenge starts when it comes to planning for what comes next. And this is effective induction and onboarding process of each new hire.
Planning an effective new hire onboarding process is not easy and has its own unique challenges. In other words, hiring hundreds of employees can get messy when handled manually. Automation and effective management has become important when hiring. That is, to ease new hire onboarding processes in aviation recruitment procedures.
Airlines conduct business right across the globe. Because of this, it can be challenging to plan and monitor operations such as aviation recruitment.
In addition, employee onboarding doesn't come alone. As well, it comes with off-boarding, which seeks the same level of attention from you. Both of these human-centric processes require extra care and attention in detail.
How efficient is your new hire onboarding process? 
Mark Lapidus, CEO of Amedeo states:
"Airlines are exploring how advances in technology can assist from a customer relationship/sales point of view. But, also help improve operational efficiencies and reduce costs".
In the Aviation Industry Leadership Report from KPMG.
It is time to welcome new hires paperless and hassle-free
Whether your organisation is a small local airline or a large international one, leveraging new technologies is essential. That is, to ensure operational process quality. As well, efficiency is crucial to fulfilling ambition in aviation with a smooth new hire onboarding process.
Here is what happens when onboarding process is manually and poorly done:
New hire won't engage and won't feel connected. Put clearly, you don't provide impressive pre-start communication to the new hire. First impression matters. If the new hire spends his/her first day by reading not very appealing company policies and procedures, they will not feel engaged at all.
Manual and repetitive tasks, for each employee such as sending contracts, collecting background checklists and references can be time consuming. More clearly, handling tasks with email or paper communications makes it impossible to manage hiring large numbers. So, don't rely on your memory. Most noteworthy, making sure each hire gets the attention they seek is extremely important in the onboarding process.
Decreased office staff productivity and team morale will lead to frustration from managers and leaders if the tasks are not completed in time, new hire set up is delayed.
The process is prone to errors, which can lead to misunderstandings about overall company culture and how processes are handled. Preparing an induction checklist and keeping it on the shelf is not enough. An automated process flow that you can make sure each individual that is involved complete their tasks on time and give you full visibility.
Here is why you should streamline employee onboarding and off-boarding process:
How can you free-up time for the real value work? By eliminating repetitive and manual tasks that take up a lot of time and resources for each hire. Airlines that understand the true cost of productivity can make good use of technologies. By doing so, they can give themselves more in-house control of their solutions and give employees flexibility.
One of the latest process management technologies such as Kianda Forms will enable you to easily automate these time-consuming tasks step by step. In short, you will be able to assign tasks to each department, schedule operations and send automated notifications to assignees so that you have peace of mind.
With an efficient and properly planned onboarding process, the new hires will effectively be onboarded in the process. A successful employee onboarding program will equip new hires with the tools, and system access they will need to succeed in their new jobs on time. Crew members, pilots, technicians, managers no matter what their role is. They will have the resources needed to become a fully engaged and culturally aware member of their team.
We all know now how important it is to reduce our impact to the environment. So, wouldn't it be great if we could manage the whole process of employee onboarding paperless? Kianda Forms allows all documents to be uploaded to the data source of your choice and signed off by employees with a digital signature feature even before they start. As well, all policy documents can be provided to the new hire and managers can track if they read it or not. Knowing what applicable compliance regulations, standard operating procedures relate to your organisation protect the company and the employee for the long run.
Benefits of effective employee onboarding process are more than just informing the employee about organisational systems. New hire onboarding can help the employee and the organisation in the long run through reduced risks and turnaround times. And, reducing the frustrations and misunderstandings a poorly managed onboarding can cause.