It's 2020. It's time to optimise business processes with business process automation.
Repetitive tasks without business process automation can easily become draining. However, they are critical for managing operations within an organization. 
Let us emphasize.
Today, leaders face multiple internal and external challenges. Hence why, it is important to be prepared, proactive and productive. Dynamic markets result in business managers facing changes such as competition and evolving technologies. So, to keep in line with competitors, technological advancements are highly useful for managing business processes.
Business process automation has received great attention along with adoption in the last number of years. Moreover, many organisations view it as a necessity rather just a 'nice to have'.
According to a recent report from Forrester, automation and AI are moving deeper into organizations. As a result, they are becoming the "very makeup and operations of the company". 
But, why is business process automation a growing trend?
Let us call a spade a spade. Every person at some stage in their working life comes across a particular task that they aren't exactly excited about. These business processes can generally consume a chunk of your time. Maybe they involve a lot of paper and slow down productivity.
Above all, we are aware that time is money and that wasted time means wasted money. So, lets explore 5 business processes to automate and how these tasks will then, be simple to manage. Certainly, workflow software will make your life a whole lot easier!
1. Onboarding process automation
In general, hiring a new employee is a business process that involves lots of paper, plenty of emails and communication across other departments like HR. On the other hand, using workflow software to optimise a business process like onboarding allows collaboration across departments. Even more, it eliminates the need for paper and multiple emails.
To put simply, you can send the job offer to the new hire and the new hire can accept it along with submitting their data. After that, approvals take place then the contract is automatically issued. Furthermore, digital signatures are captured and all the relevant departments' tasks are distributed. This ensures that everything is ready before the new hire starts for a better first impression.
In short, the entire onboarding process from start to finish can be efficiently achieved. Most noteworthy, it can be achieved all in a single place with Kianda business process automation platform.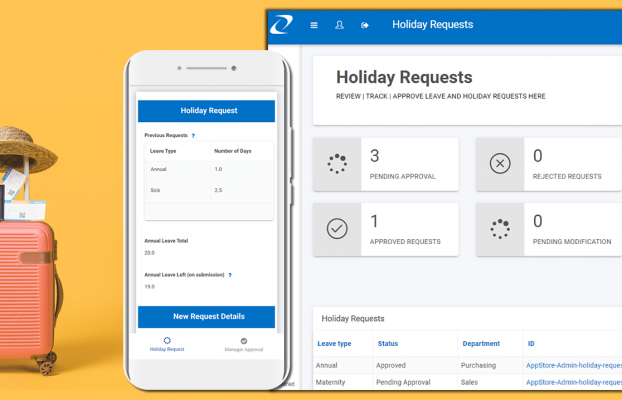 Usually, employees request time off by filling out a paper form or sending emails. Once all of the information is written on the application, a manager then has to manually and digitally input the data. 
Emails are sent back and forward to HR, confirmation of status is next. You get the picture…
Again, time is being wasted that could be valuable elsewhere, on a different business process perhaps. 
A digital holiday request form with Kianda platform allows you to manage and approve requests, all in the one place.
As well as that you can conveniently monitor and track them in a dashboard. Automating a business process like your holiday request form provides transparency to both employees and managers. 
The main purpose of an incident report is to try to identify the cause of an incident or a near miss. By doing so, managers can take cautious actions to prevent re-occurrence in the future.
Incident reporting is a critical business process that needs to be accurate and managed correctly. It's no surprise that they are obvious business processes to automate, considering they are key to promoting health and safety. Using paper isn't really a safe way to store valuable information and therefore, does not ensure maximum health and safety practises. Recording and storing data safely will improve the overall quality of the incident reporting business process and the outcomes.
To clarify, a digital incident report automatically increases accuracy by storing data more efficiently.
Automating this business process enabes easier tracking, allowing managers to quickly come up with measures to prevent future occurences.
Without a structure put in place for your IT business processes, IT teams can get very overwhelmed with queries from end-users.
More importantly, satisfaction won't be achieved for end-users if IT support teams can't deliver answers. So, to enhance the user experience, queries need to be addressed fast. 
The Kianda platform offers a ready-made IT help desk template that effectively supports end-users. In short, the automated business process allows the IT team to track, prioritize tickets and solve them rapidly.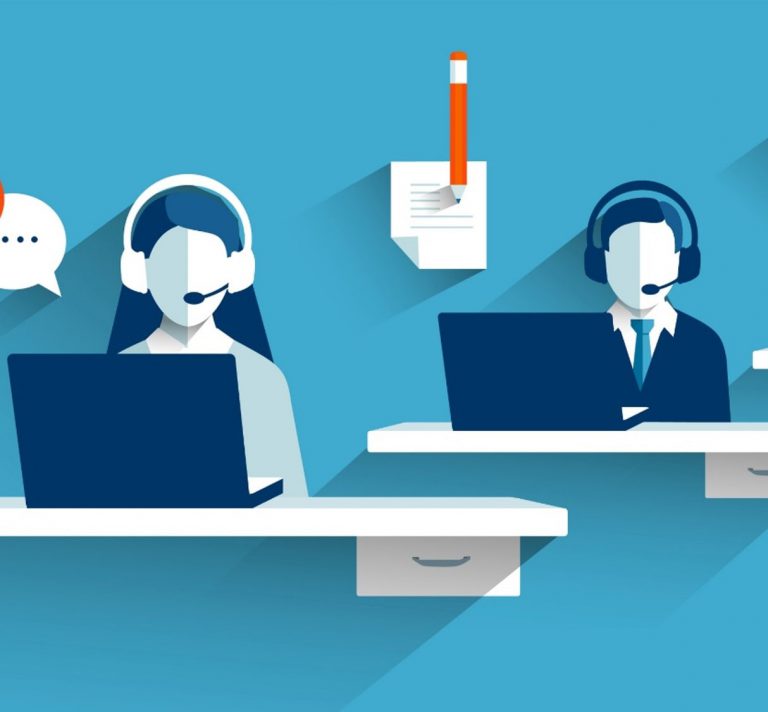 The procurement process flow entails quite a few steps which can easily slow things down, fast. For instance, if this business process is managed across excel sheets, paper documents and emails then effective communication maybe hindered. As a result, frequent misconceptions in different stages of the procurement process may arise. 
In other words, having multiple documents in numerous places compared to digital documents in one place speaks volumes. With business process automation tools, all appropriate users can have access to relevant documents if needed. For that reason, collaboration and communication flows better than ever.
Using a business process automation platform for the procurement process delivers transparency to all involved, from buyer to supplier. As a result of better communication, the procurement process runs more smoothly and quickly.
In addition, management of cost and spending becomes more visible, meaning that profitability can be tracked and improved.
Can you imagine the amount of costs and time that is saved by speeding up these processes?
Yes, a lot! 
As stated by Gartner, optimising existing business processes does not only focus on efficiency, but efficacy too. To be exact, improving business processes increases productivity, reduces errors and has capabilities to avoid potential risks.
"By automating predictable, standardized processes, application leaders enable the business to focus its attention on the exceptions that still require a human touch."
Automating Business Operations to Scale Your Digital Business,
Gartner (2019)
In other words, by saving a lot of time you can devote more attention to other aspects of the business. Perhaps, an area or business process that you could never give enough time to. Even though you probably should have. 
Further, reducing costs can symbolise many opportunities for the business. Firstly, it can reflect an increase in profitability as there are less operating costs. On the other hand, it can be spent elsewhere. Perhaps, for R&D, new employees or could be for expansion purposes. Whatever the case may be, saving costs is always a plus.