According to McKinsey, 60% of employees could easily save 30% of their time by automating business processes such as paper approvals and processing documents. Business process automation helps improve decision making to carry out ripe approval processes. 
In one way or another, before beginning many business tasks, a formal approval process is undertaken. With that said, one business process alone can require multiple approvals. That is, depending on particular variables such as project size, departments involved and so on. Therefore, business processes can quickly be prolonged or delayed if approvals are not completed on time. 
Handling approval processes without an agile method or system can be chaotic and quite difficult to manage. On the bright side, there is a solution; workflow software.
So, we want to show you how a digital approval process can help you accelerate decision making. As a result, your organisation can maximize efficiency and become more agile.
What is an approval process?
An approval process is implemented in order to allow business processes to run more smoothly and efficiently. In particular, it helps to digitally transform approval stages of business processes through automation. 
Overall, business process automation standardises tasks in an organisation by efficiently routing request information and related documents to relevant personnel.
You can rest assured that work will be approved the same way each time through by automating approvals through business process automation. 
Traditional ways to complete an approval process involve stakeholders having to manually approve data and documents. Additionally, a lot of time is exhausted tracking down and transferring documents whether it be via email, shared spreadsheets or paperwork. Not to mention the additional phone calls or messages regarding queries and so on. 
Might we say, many organisations have already began moving away from paper-based methods to digital ones to carry out approvals and other business processes. With that said, some have still not begun their business process automation journey.
Yes, these methods do get approvals completed. However, are they sufficient? The answer is no.
Using many forms of communication and methods slow down the approval process and automatically cause delays and bottlenecks in overall process. As well as that, it can be confusing to say the least.
In other words, still actively using traditional tools to carry out approval processes could well be limiting your organisations levels of productivity and efficiency. 
With workflow software you can easily approve, digitally sign and collaborate, all in a single place.
Types of approval processes to automate with workflow software
Here are 4 examples of approval processes that you can automate:
1. Capital Expense Approvals
Also known as CapEx approvals, this process can be difficult for any organisation, especially when it involves multiple approval levels. And, it normally does. Capital expense approval processes require careful consideration and decision making. Simply because, investing in machinery, equipment and other assets is largely expensive.
And without transparent insight and inaccuracy, decision making for an approval process is inevitably affected.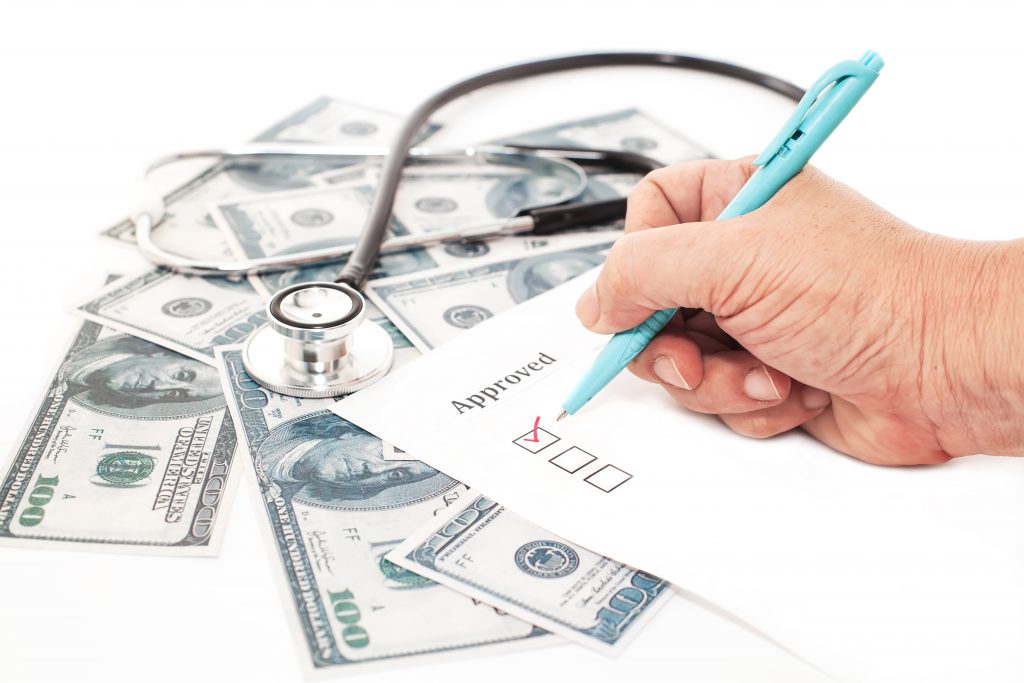 On the other hand, using workflow software for your CapEx approval process provides consistency, accuracy and improves visibility. As a result, managers and teams can confidently make better decisions when approving.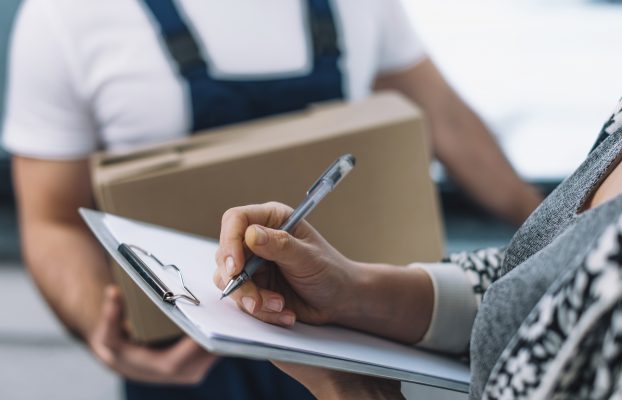 2. Purchase Order Approval
PO Approval can be lengthy and time-consuming as it is, never mind how long the process is when handled manually. Using paper, emails and spreadsheets is without a doubt slowing your purchase order approvals down.
Needless to say, they can incur quite a lot of expenses also. But, we don't need to tell you that, right?
Workflow software can mitigate these issues by allowing you to streamline your purchase order process.
Business process automation provides a faster approach to purchasing, facilitating a reduction in time and money spent on the job. As well, automation reduces the probability of human error in a PO approval process. 
Budget approvals are essentially put in place to ensure that financial projections and priorities are in line. In order to plan strategically, businesses need to firstly, set out realistic budgeting guidelines and abide by them. And secondly, to observe these budgets with an eagle's eye to decide whether to approve or reject. 
Without a consistent and skillful system to manage budgeting, it is a complex process that presents a lack of visibility into the financial state of an organisation.
As a result, the business can fail to see an authentic view of the future due to an unrealistic projection.  
Automating your budgeting approval process will allow financial teams to guarantee that expenses align with the company's financial forecasts. By accurately managing expenses, organisations can ultimately reduce operational costs.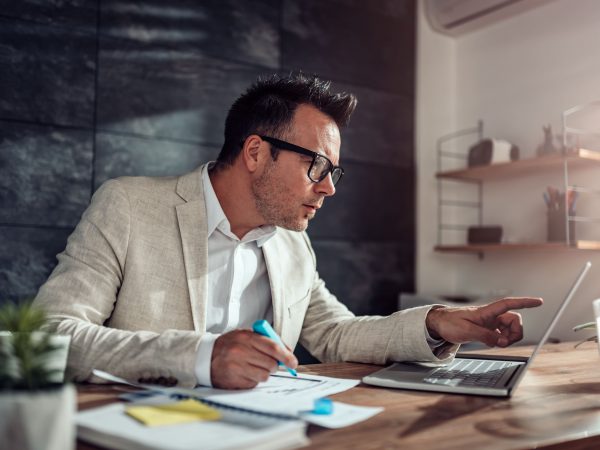 Undergoing a new project entails a variation of different project documents and deliverables. Hence, a close eye is necessary for review and approvals of certain documents to ensure efficient management of the overall project.
Handling project approval processes through emails provides an opportunity for emails to become lost or convoluted in threads. As a result, approvals can pile up and the overall task can be delayed and if multiple projects are awaiting approvals, a back-log of projects will occur.
The ability to transform tasks with business process automation presents better tracking, monitoring and approving at a faster pace. In doing so, projects can kick-start without any delays or issues in the process.
There are many approval processes that can be optimised through business process automation. For more insight read articles on our procurement process, leave/holiday requests or travel requests.
Benefits of an automated approval process
Your organisation can retrieve substantial advantages from a single approval process automated. 
1. Rapid approvals save time
Business process automation entirely speeds up the approval workflow from initiation to completion. As a result of rapid approvals, business processes accelerate, allowing your organisation to complete tasks in a timely manner. By reducing the amount of depleted time and other resources dedicated to business process management, companies instantaneously cut costs. 
Emphasizing on the capabilities of faster approvals, business processes are accomplished quickly and efficiently. In other words, business process automation allows companies to become more agile as it scales productivity. On that note, thriving productivity helps you keep in line with competitors and not fall behind. 
3. Improve transparency and collaboration
Having a better overview of approvals is better for everybody right?
With an intuitive workflow software, customisable dashboards provide insight into status of approvals as well as outstanding ones. Also, tracking allows you to see who is responsible for each approval and improves decision making. The ability to collaborate in a single place reduces errors and miscommunication across relevant departments involved in the process. 
4. Reinforce accountability
Approval workflow software clearly demonstrates who is assigned to which tasks or approval. Subsequently, all involved know exactly who is responsible, allowing for superior communication and accountability. 
5. Enforce compliance with company policies
Automating your approval process enables better record keeping and tighter security control across the organisation. Also, controls ensure the correct measures and validations are in place. Because of this, you can easily review and check whether approvals comply with company policies in audits. 
Why you should automate your approval process
Business process automation derives many advantages for both the company and persons undertaking the task in itself. Besides reducing costs, improving productivity and decision making, and generating competitive edge, professionals can reduce overloading work through automation. That is, from the C-suite level right to the front line.
For instance, CEO's spend a significant 20% of their time analysing, reviewing and approving work that could be easily automated. And that is one person. Many other employees throughout an organisation could also have a lot more free time on their hands to spend on other tasks. 
Digital transformation continuously grows and evolves everyday. We at Kianda suggest starting slowly but surely to convert your business into a digital workplace.
Many organisations have already digitized and automated many business processes, while others are only beginning their journey. Some particularly undergo business process automation to improve a particular business process. While, others focus more on the end-user experience of a business process and how to make their everyday work life a tad bit easier. Additionally, improving quality of work in your organisation will reflect the quality externally, by satisfying your customers. 
Regardless of the objective in question, business process automation has ultimately provided competitive advantage for many.
How does Kianda approval process work?
Kianda workflow software provides a user-friendly approval software. 
As a requester you simply input relevant details about the approval process in question via Kianda form. 
For instance, description of the request, related department, purpose and estimated cost. Providing information relative to cost and department allows for better allocation of expenses accordingly to the overall budget of the business.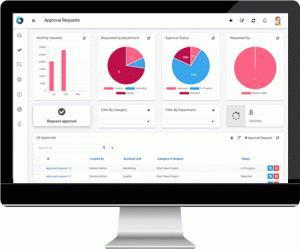 You can also upload documents that go hand-in-hand with the approval. That way, all necessary information is included in the request, avoiding miscommunication. 
Kianda provides an intuitive process designer interface for admin users to easily tailor approval process without the need of coding. Based on your organisation's unique needs, you can customize your approval process to suit specific requirements.
Admin users can assign particular users' access to approvals, enabling better transparency, security and accountability. In addition, you can easily add extra approval levels based on a business logic such as the project size or required number of approvals. 
Managers and relevant personnel can track, monitor and manage approvals with a built-in, customisable dashboard based on real-time analytics. As well, you will receive notifications to ensure that approvals are completed on time. 
Read case study: Mercury Engineering transforms project approval process using Kianda.
Transform your inefficient approval process with workflow software
Streamlining approvals will prevent delays and bottlenecks in business processes. Improving the quality and flow of approvals makes decision making easier for stakeholders. As a result of better management of the approval process, productivity and profitability drive up.