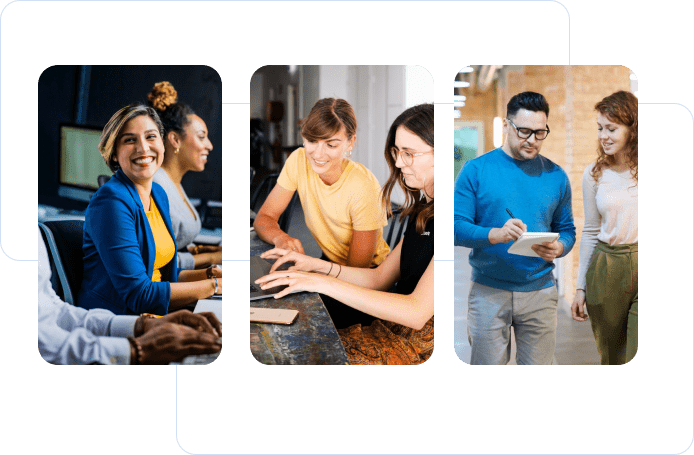 Digital transformation journey is the accelerating transformation of business activities, workflows, processes and models. Moreover, it is fully leveraging the changes and opportunities of the latest digital technologies. It is digitizing organisation's business processes and improving technological foundations. In addition, it involves seamlessly integrating with providers. Resulting in reduced costs and significantly improving customer experiences.
Digital transformation in business is the key to improving operations. Using data and analytics present the ability to adapt and seize new opportunities.
Why do you need to start your digital transformation journey?
Today, organisations require faster business process cycles with a high volume of data to serve demanding customers. In other words, operational standards continue to grow as business leaders seek new ways to deploy rapid solutions.
Enterprise companies seem to be somehow in catch-up mode when it comes to digital transformation. That is, despite all smart mobile and clouds solutions such as AI providers.
Staying behind by keeping traditional business models can put businesses in a disadvantageous position. On the other hand, innovative business models that provide automated workflows can help companies stay competitive. What's more, business process automation can significantly reduce costs and save time.
Business process automation is the right step to start your digital transformation journey
Among many aspects of Digital Transformation, business process automation is the right small step to start your digital transformation journey. If your organisation does not have a workflow automation tool, then it is the right to time to get one.
Business process automation will enable your organisation to refocus your people on more strategic tasks, innovation and creativity rather than repetitive efforts. Overall, it will allow your organisation to make smarter use of time, materials and information.
As a technical architect and collaboration specialist, I have built collaboration and business process automation solutions across several industries. And, I have done use using a broad range of different technologies.
Some large projects can take a long time and effort to see the results. Therefore, it is always recommended to start with small steps, when implementing a new solution. Trying to transform everything at the same time will not give the best results. Hence, step by step approach will lead to a successful digital transformation journey.
Select one of your organisation's internal processes and explore the ways this can be automated. Once the first step is implemented and succeeded it becomes a lot easier to bring this to a larger scale.
Ensure your team's buy-in
Another important aspect is to create your team's buy-in when it comes to introducing digital transformation. Adoption of the business process automation solution by your team, employees, partners and providers is the key to success. It is important to ensure that a workflow solution is easy to use, intuitive and customisable. That is, to adapt to your business needs. Also, that it has capabilities to adjust to the new mobile workforce are the main things that should be considered.
In this era, beginning a digital transformation journey has become a fast priority to many businesses. From small start-ups to big enterprises, digital transformation is growing. Today most executives are digitally transforming three key areas of their enterprises: customer experience, operational processes and business models.
If your organisation hasn't begun their digital transformation journey already and is looking to start, get in touch with us to learn more about Kianda. Our unified business process automation platform provides very easy and quick ways for non-technical users to build complex workflows. And, they are made of professional-looking online forms without the need for coding knowledge.
Start your Digital Transformation journey with Kianda. Automate your simple or complex business processes.