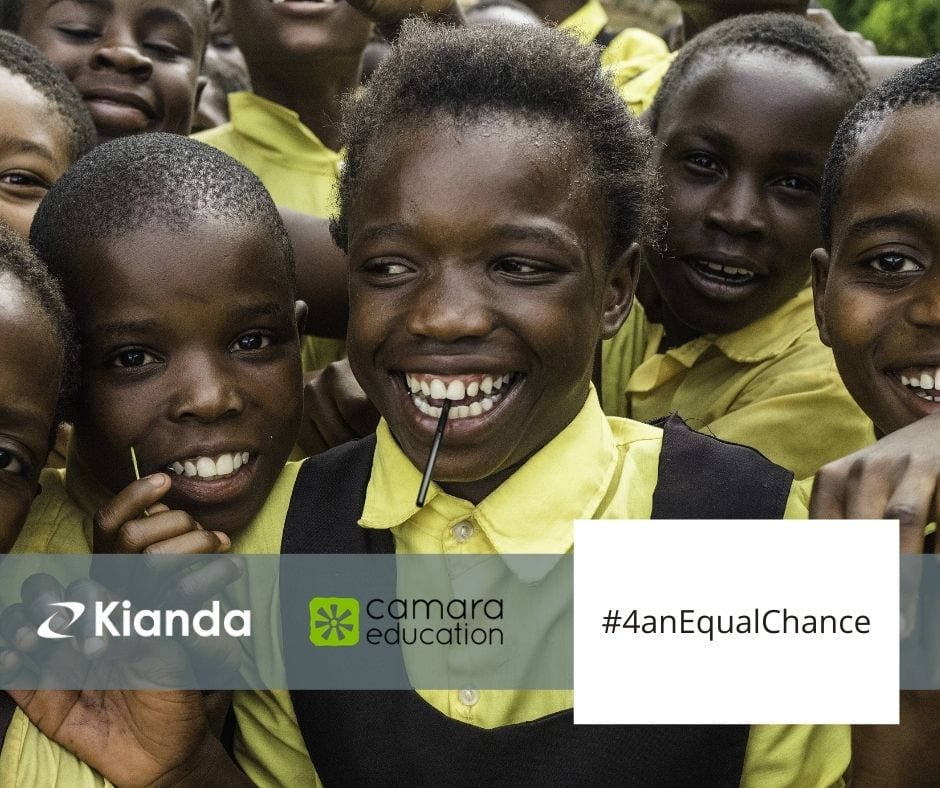 As we near closer to Christmas and towards the end of a difficult year for many, we wanted to bring a little joy simultaneously. In partnership with Camara, we launched our latest campaign '4 an Equal Chance', promoting and participating in the deliverance of quality education in Ethiopia.
As a result, we directly contributed towards Camara's '100 schools campaign' in African communities. In short, our donations went towards Ethiopian schools, delivering an quality education to children.
As Nelson Mandela said in February 1990:
"Children of today are the leaders of tomorrow and education is a very important weapon to prepare children for their future roles as leaders of the community"
As a technology company, we want to ensure that young generations receive an education that integrates digital learning. Furthermore, our participation can help prepare our future leaders for their role in communities. And this begins with the distribution of an equal education, accessible to every child.
Camara Education is an international non-profit organisation, dedicated to improving education in African schools through usage of technology. Moreover, the award-winning charity inspires and empowers young generations to improve their own life opportunities. Simply, by providing them with an equal education including skills of digital literacy from ICT learning.
Camara's mission is to transform lives by empowering disadvantaged learners and spreading digital literacy. For example, they take computers from British and Irish-based companies who no longer need them and use them to fund the establishment of computer labs across Africa.
Since its foundation in 2005, Camara has installed more than 150,000 computers in 10,000 schools in Africa. Most importantly, these have helped more than three million children become digitally literate. 
What does that mean? 
Well, it means they leave school with the skills needed to flourish in an increasingly digital world. That is to say, they can type, they can create text documents and spreadsheets. Above all, they can use a computer for research. Certainly, this is transformative to say the least.
Camara Educations Ethiopia 100 schools campaign
In April 2019, Camara Education signed a new partnership agreement with the Ministry of Education in Ethiopia. As part of the government's strategy to improve education in schools across the country, computer labs would be installed in 840 schools over a period of 3 years.
The initiative aims to tackle shortages of ICT resources in Ethiopian schools and the lack of trained teachers to deliver ICT education to students. The schools have very limited resources, often taking children in morning and afternoon shifts. 
So, computer classrooms will make a huge difference to these schools and to their students. For instance, they will bring access to skills and transform children's horizons and expectations in life.
The education ministry has part-funded the classrooms and Camara needs to make up the shortfall. To do this, Camara Education launched the 'Ethiopia 100 schools' fundraising campaign.
In conclusion, all support and funds will contribute directly towards 100 schools in Ethiopia. 
At a glimpse, each eLearning centre will have twenty-five computer labs installed. In addition, 7 teachers will receive competent training and 525 children (at a minimum) will successfully become digitally literate. 
Kianda '4 an Equal Chance' campaign
On our 4th year in business, we're reminiscing on the past and excited for the future. One thing that strikes us is the digital dexterity of the upcoming leaders of the world – brought up knowing technology from a young age. So, we want to ensure that the world is a digital haven for when you are ready to lead.
Our campaign '4 an Equal Chance' is dedicated to disadvantaged learners who have hidden talent.
Moreover, Kianda's partnership with Camara Education allows us to participate in helping leaders of the future to develop their talent and widen their opportunities.
By simply following us on LinkedIn, Twitter, Facebook or Instagram (or all to boost donations) you can help create more equal opportunities for younger generations in Africa.