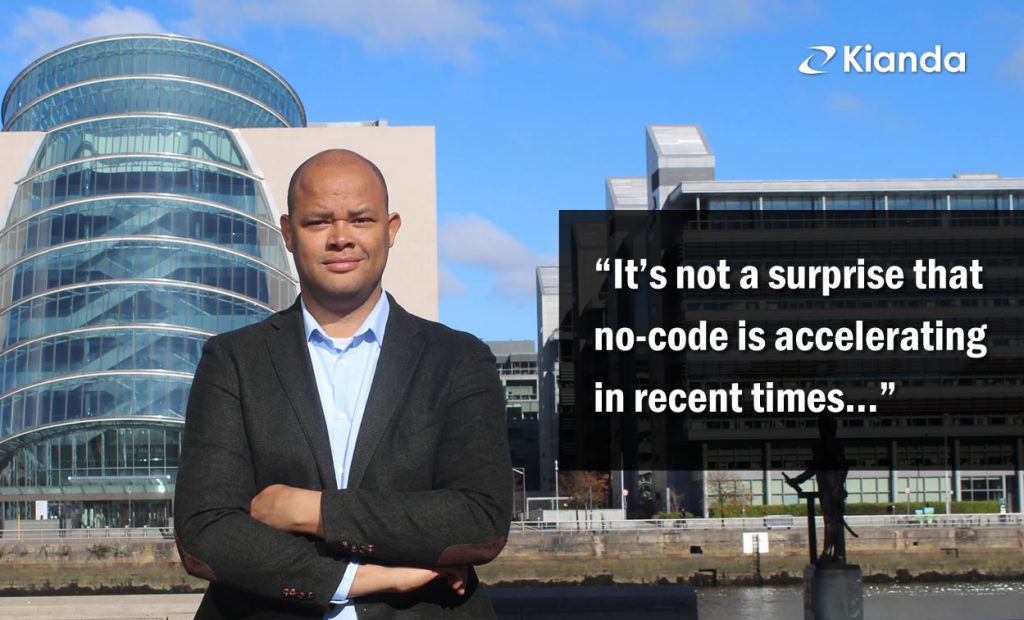 No-code development is here to accelerate SAP application development.
In this modern era, every company is a software company. It's almost impossible to achieve your business objectives without a collection of enterprise tools to support internal functions.
As a result, many businesses use SAP. A platform for enterprise resource planning (ERP) to facilitate effective data processing and information flow across organisations.
However, it can be costly. Both in time and money to work with some of the SAP assets and make changes quickly and efficiently. Because of their complexity, SAP business workflows can be a little challenging to comprehend, extract the most value from data and improve process efficiency.
Thus, many businesses either solely rely on their IT department. Or, outsource third party vendors which can be time-consuming and expensive.
Fortunately, no-code development has come to the rescue. It brings IT and the business together, facilitating rapid implementations without the need to outsource or with limited resources.
No-code application development platforms fill the gap between IT and business. They empower the business user to create SAP business enterprise apps. As well, they deliver better SAP experience effortlessly, and ultimately become the citizen developers.
Furthermore, the business can now focus on solving other pressing issues rather than struggle with non-agile enterprise apps development timelines.
According to the Gartner's The Future of Apps Must Include Citizen Development report, "Business units increasingly control their own application development efforts, of which citizen development will play a crucial role in the future of apps. By 2023, the number of active citizen developers at large enterprises will be at least four times the number of professional developers."
What Is A No-code Platform?
No-code platforms such as Kianda provide an agile way to build enterprise software through methods of using prebuilt functions, controls via a drag and drop interface, without the need for prior coding knowledge.
Instead of creating your layout from scratch with code, you typically drag and drop application components, connect to predefined actions and connect to your data sources and therefore create an app. With no-code development, users don't need any traditional programming knowledge to build an app successfully.
They closely resemble low-code development platforms as they are both designed to ease the application development process. Both have increased in popularity in recent times. Mainly, due to an increase in mobile workforce and scarce availability of resources and software developers.
No-code apps with native capability to connect to SAP, make building SAP enterprise apps possible without the need for expensive outsourced labour. Reduced maintenance, reduced risk on your SAP infrastructure, reduced pressure on the IT department, just pure productivity and hopefully some fun.
Companies can, thus, save money and time using no-code development platforms to create custom SAP enterprise apps inhouse. This way, users can easily access data stored in SAP and other business-critical systems. In turn, promoting rapid and better business decisions.
No code platforms are supposed to help you make all the enterprise apps that you can think for. A skill previously reserved for software developers.
Additionally, they generally have features that allow for testing, experimenting, prototyping and deployment.
How Does a No-code Development Platform Work?
When developing software, programmers typically create lines of code to build the functionality and capabilities required of a given app. This process requires the developers to have an in-depth knowledge of programming.
No code development platforms take care of the intricate coding work and instead provide users with visuals they can efficiently use. Using drag and drop features (that are lines of the code), anyone with an idea can create powerful enterprise apps to create the desired business workflow.
No-code Vs. Low-code. What Is the Difference?
There is a common misconception that these two are interchangeable terms. Many analysts even consider no-code part of the low-code market. Both stem from earlier Rapid Application Development (RAD) tools such as Excel and Microsoft Access that enabled business users to execute various development tasks.
However, these tools required users to have a comprehensive understanding of the organisation's apps and their development environment to create enterprise apps successfully. They both come with functional limitations and lack of ability to create modern user interfaces.
On the other hand, no code and low-code tools are easy to use and require no real understanding of software development in general. They are flexible in a way that you can create end-to-end business processes deployed in modern user interfaces.
Nevertheless, when you go searching for these two in the market, you will find that there is a distinct difference. While no-code platforms address industry-specific functions, low-code platforms require some assistance from in-house developers. That is, to make the needed changes.
In other words, no-code platforms target knowledge workers, business analysts with little or no coding experience. While low-code solutions require some level of coding knowledge.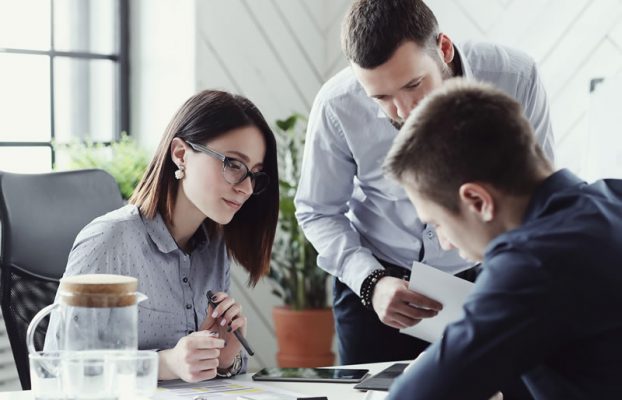 Therefore; no-code development platforms are best for SAP enterprise apps. They are typically used to manage the creation of business enterprise apps that run critical processes in the organisation.
With a no-code platform that is flexible you can manage the creation of bespoke enterprise apps that are critical and complex processes in the organisation.
A flexible no-code platform ideally should offer a drag and drop interface and allow non-developers to create applications. Also, it should integrate with the business databases to qualify as a no-code development platform.
What are the Benefits of Using No-code Solutions for SAP Business Process Automation?
SAP is powerful but it is complex. Custom business applications built for SAP can help enterprises navigate the complexity to get the most out of their SAP data. However, programming to build custom SAP workflows is expensive and time-consuming. That is, for both IT and business.
No-code platforms can be the right solution. They make it possible to simplify and extend SAP functions cost-effectively.
They aim to empower non-technical users to build fully functional applications and automate their SAP enterprise apps to run the business like a pro.
With no-code development you can look forward to your organisation meeting the rapid state of digital transformation demands with optimised SAP business process automation.
Increased SAP User Adoption
No-code SAP apps increase user adoption by providing modern and intuitive user experience. Simply removing the complexities that make SAP challenging to use.
This enables users to work with data that may be stored in SAP without having to go into SAP and navigate through several screens.
Increased productivity and efficiency
Since no-code platforms are needed, building SAP enterprise apps is much faster. Furthermore, the IT department isn't stuck with tasks from every other department. In which, gives them time to address more crucial matters at hand.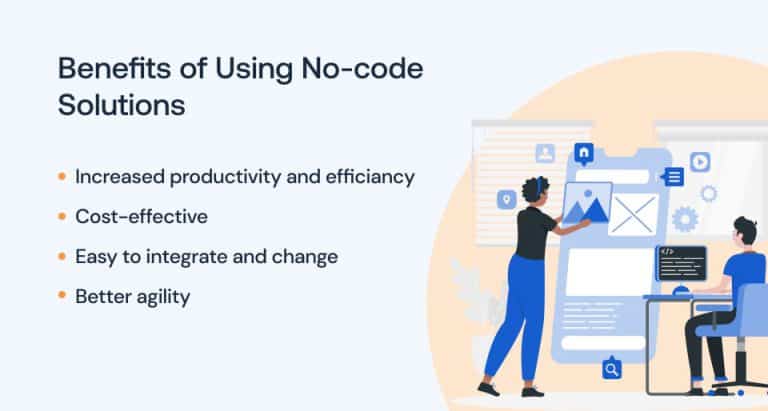 What previously used to take forever to implement can now be implemented in a matter of hours or minutes.
No code solutions also promote transparency and cross-team collaboration between business leaders and IT teams. As anyone without coding experience can follow and understand what is happening in real-time, nothing gets lost in translation. Business analysts, SAP functional consultants and engineers alike can get involved in the SAP enterprise app development process.
Developing apps from scratch can be expensive. Long gone are the days when business used to look for a skilled team of developers to kickstart an automation workflow for the organisation. Today, you can opt for no-code platforms for your SAP business process automation.
Easy to integrate and change
The main problem with traditional hand-coding is its rigidity. Changing or editing a code is a little complicated and can't be done immediately. With no-code, integrations are pretty handy, and changes are ready in a matter of minutes without the need of SAP re-deployment.
Furthermore, they are easy to use, have zero complications and compatible with almost every type of device-perfect for leveraging your SAP investment in an efficient and cost-effective way.
An important feature with no-coding workflow platforms is that most development is possible via a drag and drop interface. With no-code development, it's no longer just about coding. But, more about the automated process that significantly saves on time by getting you started with your workflow.
As there are many no-code development platforms in the market, it can be difficult for companies to know where to start. Below are factors to consider when choosing a no-code software vendor to accelerate and streamline your SAP application development.
What to Look for When Choosing A No-code Software Vendor for SAP Application Development
No-code platforms should be effortless for a non-specialist to use. Complex solutions beat the whole purpose of opting for no-code development platforms for SAP business process automation.
Building a new application from scratch can be both cumbersome and expensive. Besides, you may need to outsource exorbitant-priced programmers to help out every time.
Therefore, while opting for a no-code solution for your developing SAP enterprise apps, you should choose cost effective solutions. That said, it never hurts to consider those offering a free demo or trial.
Or a Proof of Concept can go a long way when it comes to making the right decision. This way, you don't have to make an outright purchase.
You might be thinking no-code / low-code platforms accelerate delivery of enterprise apps, but are they secure?
More and more enterprises are adopting low-code / no-code development products. And, relying on them for managing their applications that hold sensitive corporate and customer data.
It is important to choose a platform that has security is in its core. In fact, no-code platforms can be more secure than those built with more traditional programming methods. No-code or low-code vendor you pick should take on major responsibilities for securing their platform.
Also, they should give enough flexibility when it comes to internal user security access levels as well. When integrating with third party systems, you must have the ability to stay within the security parameters established by each system. You should also be able to build applications with auditing and tracking capabilities. Simply, to ensure all data movement conforms to governance protocols.
Templates significantly increase productivity. Platforms with pre-built templates are a plus as they serve as a starting point for SAP enterprise apps creation and development.
Make sure the solution supports creating complex workflows that span multiple departments, systems, data sources and processes.
Third-party integration capability allows the product to cope and adapt to the continually changing landscape of software solutions. Hence, opt for no-code vendors that support third-party integration. Not only for SAP but also other IT systems you use for application development.
Cloud or On-Premise Deployment
In this technological age, it makes more sense for tech solutions to be cloud-based. In addition to giving you an added security, cloud deployment speeds up things like a breeze.
However your organisation might have restrictions and certain rules when it comes to recruiting third party systems. A no-code platform that has capability of running on cloud or on-premise will give you the flexibility you need.
Choosing the right no-code development platform for self-service SAP enterprise apps creation is no easy task. It involves good level of searching, trial and errors to arrive at the perfect option.
Kianda no-code development platform is one of the choices you can make to build robust and budget-friendly SAP enterprise apps to take your business a notch higher.