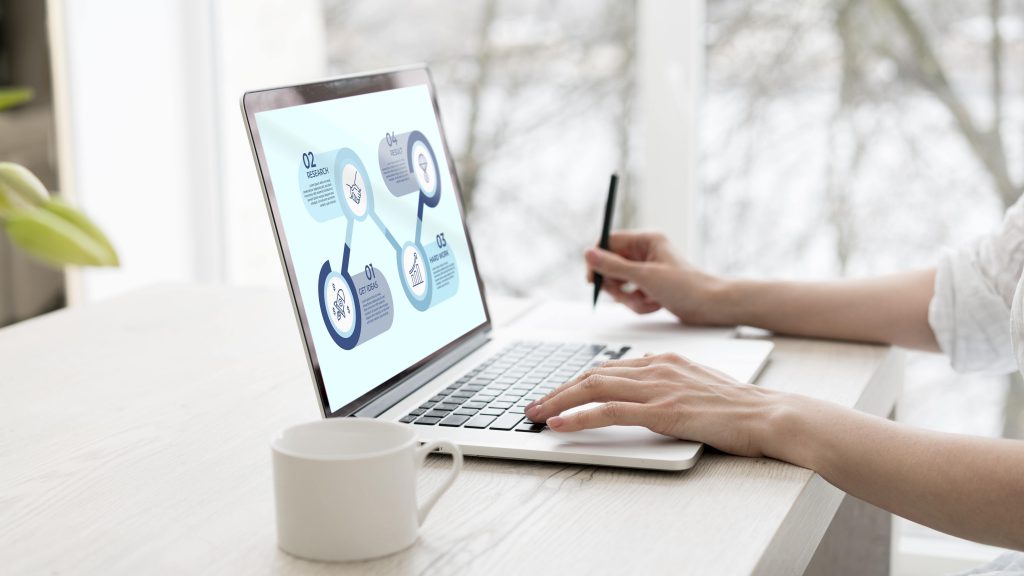 Have you implemented 'remote working' as an option for employees yet?
Across the globe, more and more people and companies take interest in digital process automation to accelerate remote working strategies. This comes about for many reasons. One being the benefits of the digital workplace. Secondly, the global development and transmission of Covid-19 has forced employees to work remotely.
Moreover, working from home became the new normal for many. As it stands, many will continue to implement remote working or hybrid strategies for the forseeable.
The transition into a digital workplace focuses on using digital methods to carry out business processes. Digital tools such as workflow software are widely used to optimise business processes.
These processes can be as simple as an approval workflow or as complex as a procurement process.
In a traditional workplace, an approval process requires printing, signing and carrying papers from one desk to another.
On the other hand, this process can easily be turned into a digital one with workflow software. This makes the process accessible to anyone involved from wherever they are to progress its flow.
Transitioning into a digital workplace will help you eliminate paper, reduce costs and increase efficiency. Above all, it supports successful remote working strategies.
Cloud-based platforms and digital process automation create more room for more remote workers. In other words, digitalisation enables more tasks to be performed without barriers such as communication.
On another note, having an option in place to work from home can be beneficial for operations, if necessary. That is, during a time like this, Covid-19 or not.
Why is 'working from home' so popular?
The rising emphasis in remote working comes about from both, internal and external factors. For instance, internally; people aim achieve a better balance between work and personal life. On the other hand, external factors like the global spread of Covid-19 (Coronavirus) enforced remote working.
Certainly, it is important to have the option for remote working if in desperate need. Even if a company does not incorporate it permanently.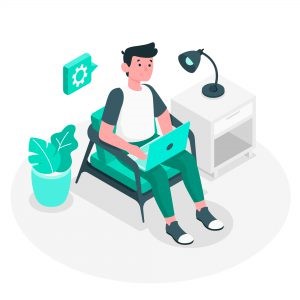 Most noteworthy, companies view it as a crucial factor for their business continuity plan. As the digital process automation industry continues to grow, so does the digital workplace and 'smart working'.
Have you included digital process automation in your business continuity plan?
The digital workplace enables more effective ways of working and collaboration. That is, without being constraint to the office. Now more than ever, it is crucial to leverage digital technologies to implement successful remote working strategies.
Let's look at why remote working and digital process automation are beneficial for business.
Remote working in the event of a crisis
Sometimes we cannot see external factors coming but, we should expect the unknown anyway. In other words, we should plan for a potential disruption.
Companies can then reduce the disturbance levels from external factor(s), by preparing a back-up plan. For example, arranging options for employees to access company systems remotely.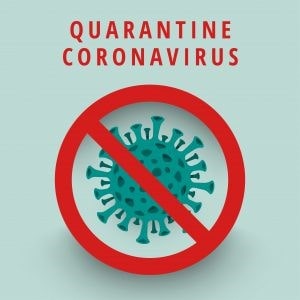 Prepare for the worst, but hope for the best!
The spread of Covid-19 seen pandemonium across the entire globe. It creates a lot of anxiety for people worldwide.
Businesses worry about the impact on operations. More importantly, people worry about the impact on lives.
Due to rise in the coronavirus, companies are involving remote working in their contingency plans. 
Not to mention, many job openings are remote or hybrid vacancies since the pandemic began.
Remote working for better quality of life
According to a recent article by Ireland's National Public Service Broadcaster RTE, flexible work searches on jobs websites have risen by 196% in the last two years.
In addition, a lot of people feel that they are more productive working from home. That is to say, the positive impact remote working has on personal life can effectively influence output of the remote employee.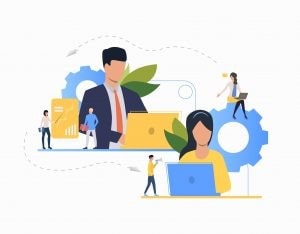 Digital business process is the key for an effective 'remote working' strategy
First of all, tasks must be carried out digitally to implement remote working solutions.
Secondly, an employee must have all necessary digital and non-digital tools at home. That is, to be considered suitable for remote working.
There are numerous manual processes that businesses have automated. As it turns out, technological advancements have made remote working possible.
Human resource management involves quite a few lengthy processes. Similarly, financial teams also carry out time-consuming and repetitive tasks. Different departments must communicate and play their own role to complete the overall process.
The digital workplace and more specifically, digital process automation optimises these type of dreadful but necessary tasks. Ultimately, making your life easier at work. In addition, automating tasks can eliminate paper use.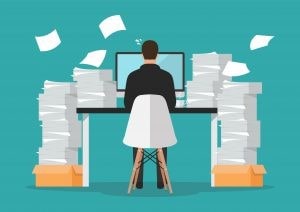 Don't need paper for remote working!
Sustainability comes in many forms.
Business process automation eliminates the need for paper documents.
This derives huge advantages for a company that carries out a lot of processes using paper.
Let's look at what a digital workplace can do for you
As an example, a simple ticketing system can coordinate and scale up operations of remote teams. Remote HR Teams will have many tasks over the course of the day. For instance, replying to employee queries among other day-to-day activities.
Work can be organised around tickets with a robust ticket system. This gives better visibility of team performance and insight to improvements that may be needed.
Other examples of core business processes to automate
Paper, Excel sheets and emails automatically slow down onboarding processes. Managing induction tasks and training new hires digitally is crucial when staff are mostly remote working.
Digital onboarding processes are less time-consuming and more efficient.
A digital leave request form allows better tracking and management of employee absences. Because of this, managers can be proactive to avoid absences affecting operations. For instance, hiring temporary staff when employees take sick leave, maternity leave, holiday leave.
In short, employees simply provide the details of their request and submit it. After that, managers are notified to review and approve/reject the request. And finally, it is recorded in a system where employees can view remaining annual leave.
Performance appraisals require huge effort and time. Because of this, they get put on the long finger.
Digitising performance appraisals enables collaboration between relevant departments to review employees performance. This gives better visibility and tracking.
Digital finance processes to simplify 'working from home'
1. Purchase Order Approvals
Digital PO approval processes will enforce better structure on purchasing. As a result, managers gain more control of purchasing products and services from requesting a PO to supplier payment.
Automating purchase order processes offers efficient finance management. For instance, structure will avoid unexpected expenditure and disappointing results.
2. Invoicing and Accounts Receivable
Issuing and tracking invoices soak up employee time and is prone to mistakes. With that being said, mistakes are not acceptable as receivables are what keeps a business afloat!
Streamlining this process will automatically reduce mistakes and speed up the process. In addition, it can be easily completed in a remote working setting.
A digital procurement system contributes offers a paperless office. Also, it keeps documents in one place.
Procurement documents define contractual relationships. Automation helps to prevent important losses. Simply because it keeps all contracts in the digital sphere.
Eliminate errors and increase efficiency by building a digital procurement process.
And remember, the more time it takes to complete these processes, the more they will cost. Likewise, the less time it takes, the less it will cost.
So, automate business processes to eliminate paper and save time and resources. Overall, business operations will be more efficient. Also it will simplify work from home strategies.