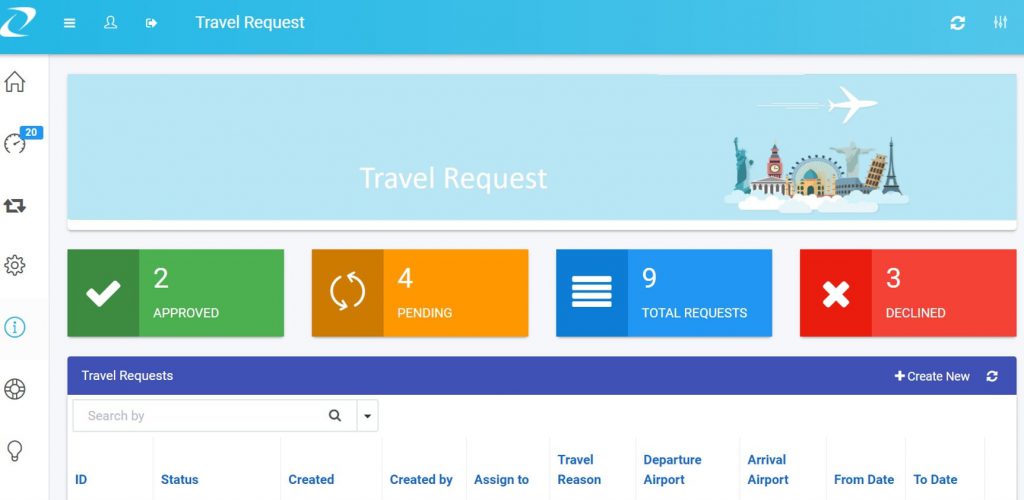 Frequently asked questions when using Kianda platform
1. Can I add more users from my organisation? Yes, you can add/remove users.. Kianda syncronises with 0365, Active Directory and/or SharePoint to bring user profiles.
2. Can I include more steps into this app? Yes,  you can add more forms/steps to this workflow template for approvals or other actions.
3. Can we submit forms while we are offline?  Yes, Kianda is available when the users are offline, have no internet connection. System synchronizes information when the user is back online.
Do you need to a better process for travel requests and approvals?
Managing travel requests with paper forms or spreadsheets is easily a time consuming task that could be improved with process automation.
Furthermore, submitting paper travel request forms can create many issues and lack clarity and compliance.
Why you should optimise your travel request management process
With an online travel request form, you can manage the submission of the request, related expenses and the entire approval process.
Employees will submit their requests, managers then review requests. It really is that simple!
Managers can make better decisions and approve or reject requests instantly.
To clarify, the travel request and approval process can be completed anywhere, at anytime due to flexibility of online forms. Meaning, managers don't need to be in the office to review travel request forms and complete approvals. 
This will free-up valuable time, avoid delays in the approval process and bring efficiency.
A digital travel request form simplifies the process instantaneously. From employees submitting travel requests to managers approving, the entire process is easier to control. That is, with online forms that are managed in a centralized digital system.
A travel request and approval process is essential for every business and especially for large organisations.
For instance, larger organisations can require a lot more travel request processes because they have a larger employee count, of course.
So, the quicker the process, the less time consumed. Therefore the higher the benefit will be.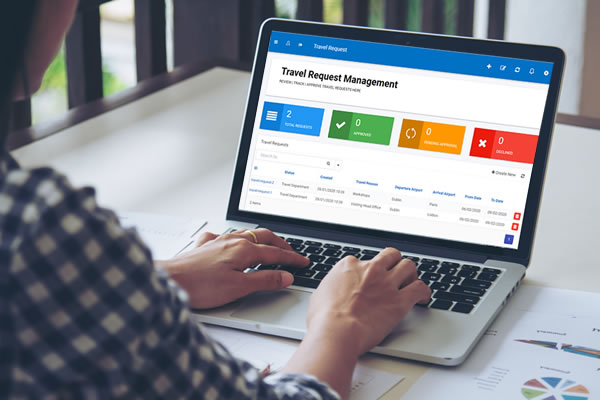 This Kianda travel request form app handles travel request and its entire approval process in a single location.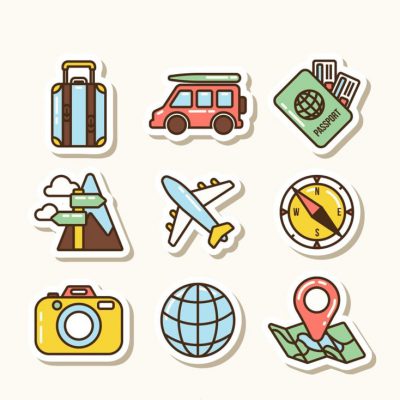 It allows selection from travel types such as flight/ferry/train and so on.
The information may differ from employees, depending on travel type. Therefore, displays fields are dynamic, according to the user selection.
Multiple approval levels in a digital app make it easy to track
Also, to have multiple approval levels, approval processes can be extended.
This depends on conditions such as the value, type of travel mode, reason for travelling and so on.
Overall, a travel request form starts with an employee requesting for travel tickets and accommodation arrangements while providing purpose of the travel and passenger details. Next, the travel department or HR review the request and make the necessary arrangements. 
In addition, the workflow can expand to allow employee travel document validation or to adjust fields and settings based on an employee's profile.
When an employee starts a request, their profile including their passport details can be pre-populated based on, the data stored in your IT systems.
The Kianda system issues a notification to a traveller if their passport has expired or if it is due to expire.
The system can flag to the travel team if a passport is expired. If required, it can also prevent submitting travel requests for flights.
Final cost reports by a business unit, cost center, department or individual can be achieved via reporting dashboards.
In addition, this workflow can me made visible to all employees, whether they are in your IT systems or not.
By using anonymous (public) forms, you can share online forms publicly and let your staff submit requests from anywhere.
Immediate benefits you will get with Kianda Travel Request Form App