Kianda is the most flexible no-code / low-code application development platform.
Leading organisations use Kianda to simplify and accelerate their digital transformation, speed up application delivery and empower their people.
In this demo we will demonstrate you quickly how Kianda fits your requirements, so you will:
* Evaluate how Kianda fits your requirements
* Get a demo customized to your business case
* Discover infinite possibilities of no-code and low-code
Global Brands Rely on Kianda














The most
flexible

No-code platform
Here Are Just a Few Reasons Why Kianda is The Trusted No-code Development Platform for Global Brands
Business Process Automation Platform For Everyone
No programming skills are required. Simple and quick way for power users to build complex enterprise apps.
Drag & Drop Process Designer
You don't need to have technical skills to design workflows.Create rapidly rich interactive forms and workflows.
Offline & Mobile First Platform
Kianda is built as a Progressive Web Application.Kianda gives you not only access to your data but also the ability to submit forms while you are offline.
No-code / Low-code Business Process Automation
Kianda is a no-code application development and business process automation platform empowering citizen developers, business users, and knowledge workers to take control of digital transformation.
You don't have to wait months or years to implement new systems anymore. Instead, choose configuration over development and deliver applications, end-to-end business processes faster and more cost-effectively without coding.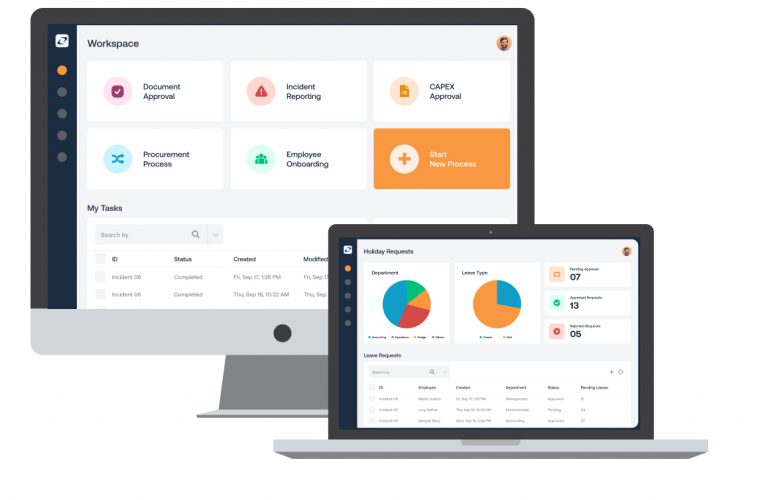 Shorten your discovery cycle with a free customised demo