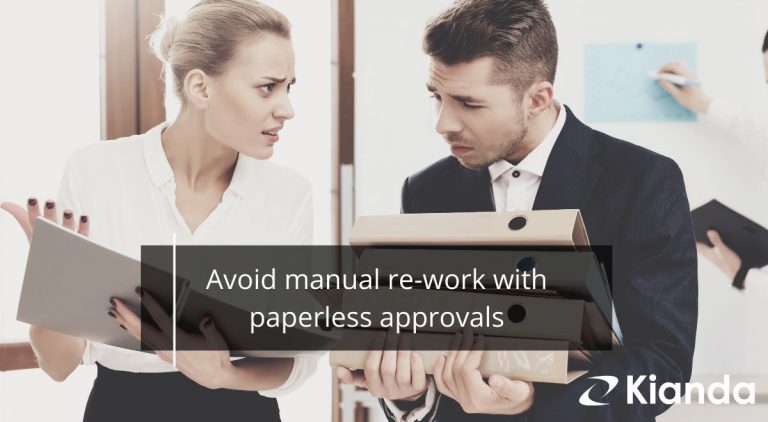 There is no better feeling than being able to complete an approval workflow rapidly and smoothly. But, as much as you strive to achieve this successfully, somewhere along the process there is always disruption. Moreover, something that interferes with your individual schedule of work.
As a result, planning your day becomes a task in itself. Simply because it is a manual approval workflow. These issues have a tendency of causing delays and unnecessary stress for you. As well, the delays create bottlenecks in the business' overall operations. 
Wouldn't it be great to perfect approval workflows in a timely manner. And, without anything interrupting the flow of the process?
Wouldn't it be great to have a weight lifted off your shoulders if approval workflows were easier to manage?
Ideally, yes and certainly possible. Using workflow software, organisations are digitalising their approval workflow and thriving. 
In particular, what used to be an unavoidable challenge is no longer an issue. In other words, you don't need to bear with the unwanted stress. Optimizing approval workflows with process automation tools can make your workday a lot easier and less stressful.
Transforming a manual approval workflow into a digital process with workflow software not only saves time and costs. But, increases productivity as well as making a positive impact to the environment. Paperless approvals allow organisations to engage in sustainable initiatives. 
Spreadsheets, emails and paper-documents devour company resources
While paper in the office is still a go-to method for work, more organisations are aiming towards a paperless office. Additionally, businesses are switching from using emails and spreadsheets to more efficient digital tools. That is, when it comes to optimising their approval processes.
With workflow software, you can manage the approval process from start to finish without signing paper forms. Or, using spreadsheets or emails.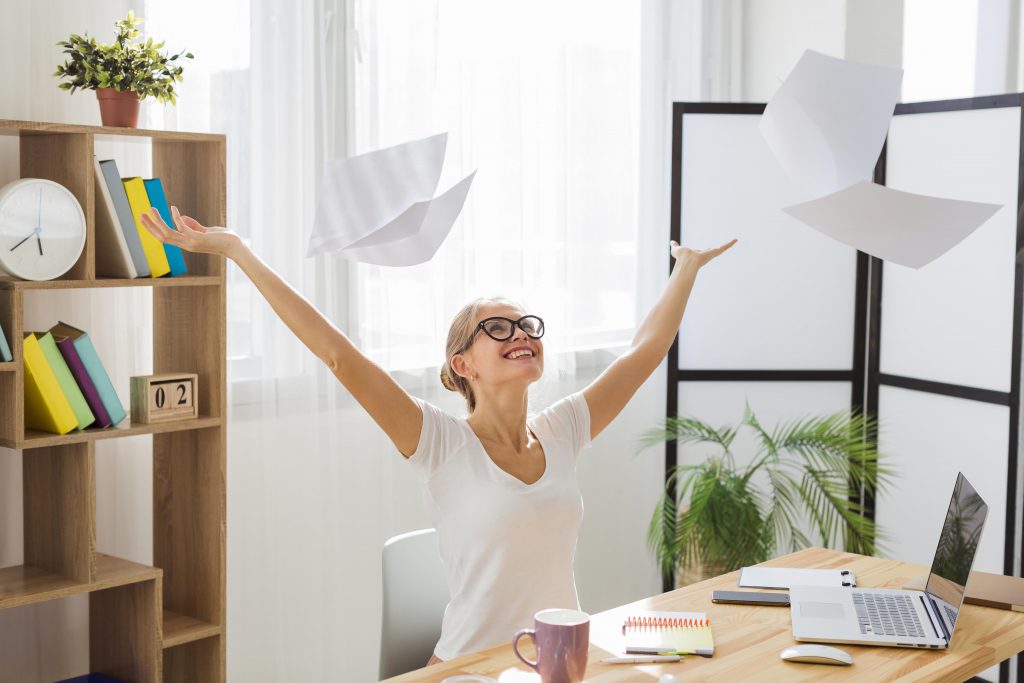 The utility of paper, spreadsheets and emails is specifically down to convenience of use. Simply because, many are so embedded in their natural ways of carrying out work. However, those who have decided to adopt digital transformation have realized how inconvenient traditional methods actually were. In other words, manual approval processes drain your businesses resources and you will see that once you upgrade with the help of an approval workflow software.
The COVID-19 Pandemic has forced many organisations to begin digitalisation in the workplace. For instance, digital transformation was key to implement a successful remote working strategy. That is, to operate throughout the epidemic. Without the help of digital tools, working from home can be a complex situation for all.
They have already adapted to a digital workplace. So, going forward they just need to alter business models. 
Managing your approval workflow with paper requires substantial amounts time and effort. Specifically, resources dedicated to move paper documents around the business. As well, it can involve printing spreadsheets and manually inputting data into those spreadsheets. After that, requests and approvals need to be sent via email for the next approver and so on. Again, requiring much of employee time and effort, easily causing delays in critical business approval processes. 
The submission of a request, the approval of that request and the kick-start of a particular business process can and should run smoothly.
However, many issues can arise throughout the approval process when using spreadsheets, emails and paper. 
5 key challenges of a manual approval workflow
1. Manual approval workflows soak up employee time
Outdated systems and tools used to carry out the approval process overly consume employee time and productivity. For instance, using a paper form for requests might require manual input into a spreadsheet. Or, it may need to be physically delivered to a different department.
Whatever the case may be, there will always be secondary manual re-work involved. Certainly, needing more time than necessary. That is, from carrying out approval workflows manually.
On the other hand, workflow software can help you retain much of that previously wasted time. Simply by digitalising the approval process. Conserving employee time allows for better allocation of time and increases in productivity. Work can be completed at a faster pace, scaling operations better than ever before. 
2. Slow approval workflows cause delays and bottlenecks
It is no surprise that there are delays and bottlenecks. That is, due to the significant amount of time consumed when undergoing document approval. More clearly, it is not only approvals that are held up. But decision making and the overall business process in question are too. 
Bottlenecks in business processes are a recipe for disaster in terms of operational efficiency levels. For instance, delays lead to inaccurate decision making due to the pressure of getting it done fast. Therefore, it is extremely important to manage approval workflows with an easy to use, robust system.
With an approval workflow software like Kianda, automatic reminders are sent so that you never miss a deadline. Not only does this allow you to keep on track of approvals. As well, streamlining approvals with process digitalisation prevents a back log in requests. Also, approval processes can be completed in a way that aligns with relevant internal factors, in a timely manner.
3. Lack of visibility affects communication and productivity
Using spreadsheets, emails and paper does not provide a clear overview of any approval process. For example, you might find yourself digging through a long thread of emails, tracking how long ago you submitted a request. Or, how about sending follow up emails, where you feel like you are bugging your manager or colleague?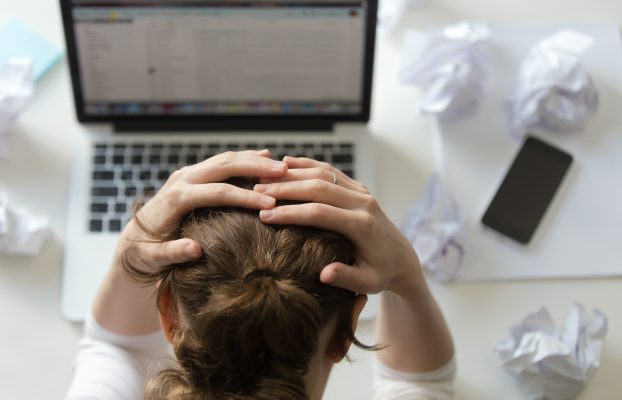 These situations are not ideal. Without transparent insight into approval status, number of requests or approvals, it is impossible to create a productive schedule.
Also, good collaboration is harder to achieve when the idea of success is based on communicating through emails that can easily become hidden.
Approval workflow software platforms like Kianda
offer a crystal-clear view of the approval process from start to finish.
With customisable dashboards you can track and monitor your approval workflows based on real-time analytics. And, you can tailor your approval process flow and dashboard to your organisation's unique needs.
Stop wasting your time chasing approvals. Let the system do it for you!
4. Compliance with company policies is difficult to achieve with manual approvals
Without deep insight into approvals, it is difficult to check if the process is being carried out in accordance with company policies. There is no straightforward way of seeing who is accountable for each approval, without having to search for it. And again, this could take up from your valuable time.
As a result, monitoring and tracking becomes difficult when undergoing an audit trail. 
With approval workflow software, you can easily and quickly capture information. An example of this is easily identifying who is accountable for a particular process. As well, approvers can provide a digital signature. This is a lot safer and more reliable than a wet signature on a paper document. 
5. Repetitive tasks from a manual approval workflow are demotivating and stressful
Manual data entry is a repetitive, boring task that is prone to human-error. Mistakes are inevitable when using spreadsheets and paper-documents. Because of this, emails and other forms of communication bombard you with queries. For example, misinformation, errors or lack of clarity such as difficulty of understanding handwriting.
Physically taking charge of such inefficient processes like inputting data into spreadsheets is tiring. On another note, it is not particularly rewarding. Neither is trying to play catch-up in your inbox by spending half of your day responding to emails.
Automating approvals minimizes these stressful issues from arising, keeping employees engaged and motivated. Additionally, with a built-in query functionality, employees can collaborate all in the one platform. Meaning there is no need to waste a chunk of your day answering emails. All of the needed information regarding an approval will be at the tip of your finger. 
Hypothetical situation of manual document approval
Employee prints off a paper form to submit a request to start a new project. The request needs approval from 3 different stakeholders. 
The Project manager and department head need to approve the request based on certain factors. For example, having enough team members to cover the project. The Financial director needs to approve based on cost. For example, ensuring the project is within the budget threshold and aligns with company projections.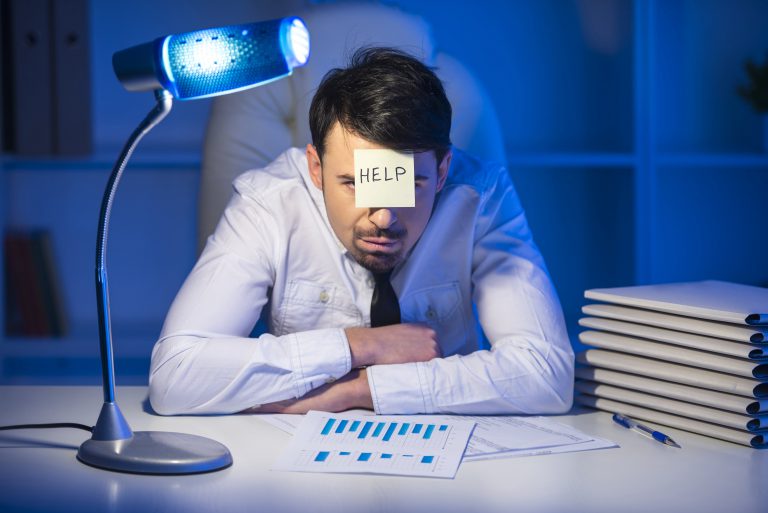 Project manager is on the same floor, so can approve immediately. The request form is stamped and signed; one approval is completed. 
Next, the Department head and Financial Director are on the 6th floor. So, the employee sends the request to Department head first.
Department head approves 3 days later. Employee received the form and now sends it to the Financial Director. However, receives no response for a week. Then, the employee emails the Financial director to see if they received the request form. Unfortunately the document is nowhere to be found. And, that is the beginning of a delayed approval followed by hindrance in the kick-start of a project.
This is a scenario that can happen way too often, especially for large companies. It is time-consuming, laborious and stressful trying to keep on track of process and its current status. 
Why you need to adopt workflow software today
Outdated systems and tools prevent you from completing approvals fast and effectively.
On the other hand, you can digitalise your approval process with approval workflow software. The cumbersome workflow turns into a set of user-friendly online forms that manages multi-stage approvals. Digital signatures are captured and communication overall streamlined.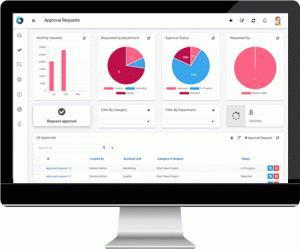 With Kianda platform you can streamline your approval process rapidly and efficiently.
Optimizing your approval process with process automation can help your organisation cut costs, save time and improve productivity. 
Also, eliminating repetitive, boring tasks will help employees to regain motivation that was once lost from using outdated methods.