80% faster performance
With Kianda, process form loads 80% faster compared to the previous solution. Users start interacting with the approval process either from a link in an automated email notification or from Mercury SharePoint Online Dashboard. From either entry point users are re-directed from SharePoint to Kianda Form. Overall, 75 hours of company time is being saved annually solely from forms loading quicker with Kianda.
Accurate project KPI's via easy to use reporting dashboards – "Reporting is a breeze with Kianda"
Managers have different requirements for reporting – one is concerned with workflows in progress; another is concerned with reviewing the total overall commercials. The detailed reports achieved through easy to customise Kianda dashboards has aided productivity for the management team.
"Kianda Dashboards are so simple to create and use. Admittedly, the first one I created did take me a bit of time to wrap my head around it, but then I was flying and was creating custom dashboards in under 10 minutes upon request while the manager stands at my desk telling me what they want! - It sends a really positive message to the senior managers when I can address their requests in house". says Fiona.
Eliminating emails, spreasheets and paper work
Newly introduced 'Query' function within each workflow saves Mercury a lot of time – it allows requestors and approvers to collaborate in a single point. Rather than sending emails or making calls, they can send each other comments throughout the process flow. It's eliminating multiple emails, phone calls; saving time and phone bills.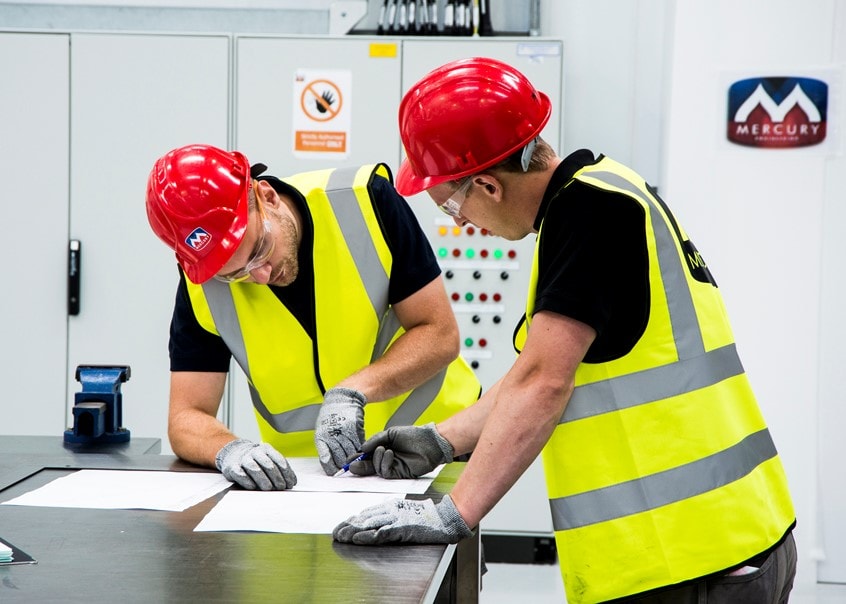 Faster workflow development times and in-house control
Because Kianda has been working very well for Mercury, they are now introducing new approval forms in-house. Fiona highlights how fast she can implement a new workflow herself.
"Clone a process already in place, tweak a few little rules to suit the new process, less than 1 hour of my time and I was issuing a new process for UAT. Who wouldn't recommend a product that gives you that type of ability?!"
94% less project support queries
Mercury IT team is now dealing with only couple of support queries per month related to this particular project.
"I'm based within the Group IT team so while not an end user of the workflows myself, even I experienced a positive improvement as the volume of incidents and issues went from approximately 12 per week to 3 per month. Most of the "issues" we experience are generally the user doing something wrong, or not sure how to use the functionality " highlights Fiona.
Mercury also digitised their Employee Onboarding and Health and Safety Management
This particular approval workflow project is not the only area where Mercury use Kianda. They also use it to capture health and safety information – this is merely a staff member spots something that health and safety should know about (good or bad) and logs through Kianda. They are also automating their HR employee onboarding and induction process which will be delivered via Kianda to digitise the entire new hire onboarding from HR pre-employment procedures, capturing new hire digital signatures to induction tasks and offboarding.
We had several processes which needed to be automated, transforming from paper into digital, with our staff dispersed across many jurisdictions with many working remotely and on-the-go and a need to support collaboration from laptops, desktops and mobile devices. Kianda's low-code product was ideal to meet our needs, reduced processing time throughout the company and brought key knowledge in-house  

    recommends Fiona McCabe.