The Importance of EHS Software in the Workplace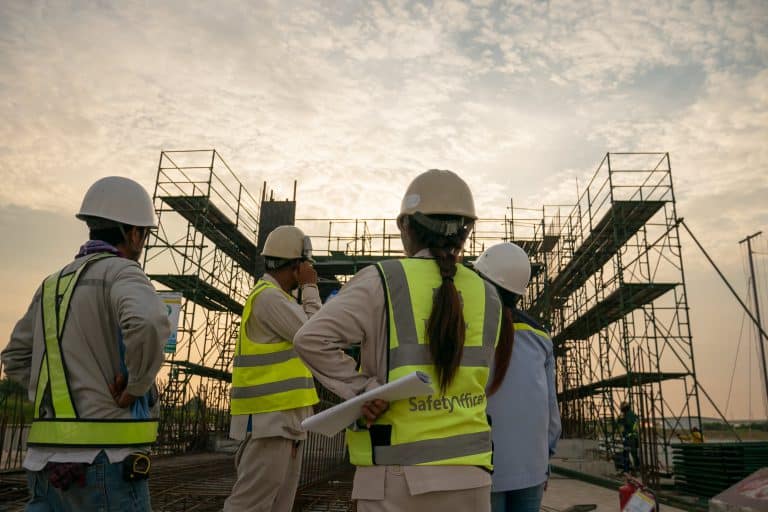 When it comes to environmental, health and safety (EHS) standards, the outcomes are only as good as how these processes are managed. In other words, EH&S management highly depends on the how effective your system is and how it allows you to carry out procedures.
According to the 2021 Liberty Mutual Workplace Safety Index, compensation costs from serious but non-fatal workplace injuries in the US in 2018 amounted to $59 billion. This means that US businesses spend on average $1 billion per week on work-induced injuries.
Companies are accelerating EHS software adoption to transform their approach to managing and improving environmental and social governance (ESG) and health and safety in the workplace.
Investing in EHS software to improve health and safety is not only the morally and ethically right thing to do. It is a smart move for organisations who want to keep cost at a minimum and keep profits high. As well, EHS software allows businesses to stay competitive, maintain compliance and a good reputation and to generate a positive ROI.
Traditionally, environmental, health, safety and compliance management processes were handled using endless spreadsheets, paper documents and emails. While some companies still use these time-consuming methods, more and more organisations are switching to EHS software. Simply, to standardise and simplify EHS management to maintain a health and safety conscious culture.
EHS software is a digital tool that provides organisations with a centralised platform to handle all EH&S management activities in a single system.
By using software, companies can provide employee's with a platform where they can all collaborate effectively, complete their EHS tasks and capture critical information in a standard way. All the while, they gain complete visibility into these processes from start-to-finish. 
Overall, companies use EHS software to implement best health and safety practices. Also, to strengthen operational and ESG risk management capabilities, ensure regulatory compliance and enhance audit processes.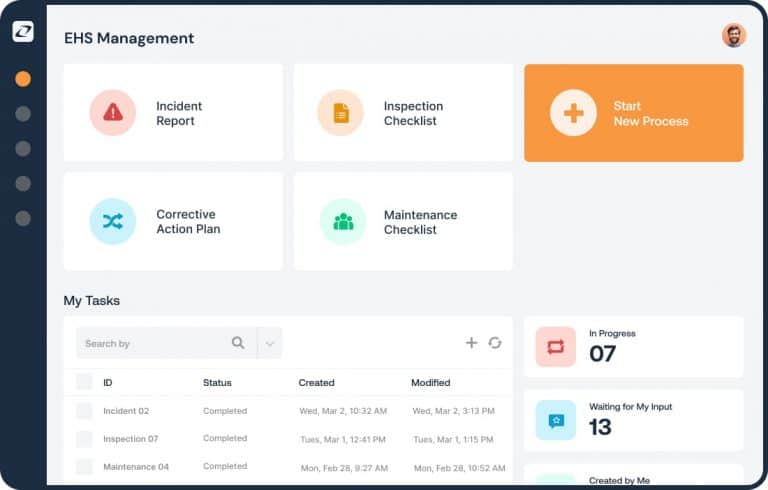 What are the benefits of EHS software systems?
One of the biggest advantages of EHS software is that it creates a single source of truth by bringing all of your data together under one digital roof. This is revolutionary when you compare it to manually managing tasks. For example, having EHS data and documents spread out across paper, spreadsheets, emails and (minds). With EHS software companies can save a significant amount of time as stakeholders can easily access information in just a few clicks.
When it comes to reporting, outdated systems and manual methods that are extremely time consuming just don't suffice. On the other hand, EHS software is much faster, accurate and efficient when it comes to creating complex reports. Streamlining reporting allows users to rapidly and easily capture data in real-time. In addition, they can accurately record observations, incidents and other EHS activities from any place, at any time.
A great addition to any EHS software system is having mobile and offline capabilities. The benefit of this functionality is that it connects your workforce. As well, it ensures all environmental, health and safety duties are in progress, regardless of location, device or network status. For instance, safety officers can easily carry out inspections on site and submit to the system. That is, without having to return to an office!
As previously mentioned, when processes are heavily manual-based, every task in between requires a lot of time and effort. EHS software saves so much time from automating repetitive tasks. As a result, people don't spend much time correcting errors and data is easily found and accessible. To add to that, automatic reminder notifications ensure processes are completed on time and employees can spend time on more complex activities.
Visibility and transparency into EH&S management is near impossible when you have a pile of paper documents sitting on a desk. An EHS software system like Kianda EHSwise offers customisable dashboards that provide complete visibility and transparency into processes. Moreover, dashboards enable stakeholders to gain an overview of end-to-end workflows. They can see exactly what is in progress, what is outstanding and what is completed. 
6. Improve health and safety
The ability to capture data in real-time and zero in on critical issues allows companies to be much more proactive when it comes to health and safety. With EHS software, users can quickly identify problems, make informed decisions and resolve issues effective immediately. This allows companies to take precautionary measures to avoid workplace incidents. As well, users can spot recurring trends to prevent near miss or future occurrences of issues.
Certainly, improving health and safety standards in the workplace correlates to less risk in terms of work-related injury and diseases. With that said, it also reduces risk when it comes to liability. Put clearly, work-related accidents can be extremely costly. EHS software enables organisations to ensure that the workplace maintains high standards. This ensures health and safety of employees and reduces the likelihood of accidents and liable claims.
Maintaining compliance and managing audits can be a pain in terms of time and money when handled across spreadsheets and paper files. On the other hand, EHS software enables organisations to keep on top of industry regulations and ensure compliance with EHS standards. In addition, streamlining audit management reduces duplicated data, inaccurate records and the possibility of unforeseen regulatory fines.
Why is EHS software so important?
According to the U.S. Bureau of Labor Statistics there were approximately 4,764 fatal occupational injuries in 2020. While this number has seen a decrease since 2019, it still represents a large proportion of deaths caused in the workplace. 
The main importance of environmental, health and safety management software is that it reduces the risk of employees and other people suffering from work-related injuries, illnesses and fatalities.
Not only is ensuring the health and safety of employees morally right in terms of being ethical. But, it is also a law abiding requirement from health and safety authorities and other government bodies. This will greatly help you avoid non-compliance bills, fines and even claims.
Industries such as construction, manufacturing, oil and gas, metal and mining, pharmaceutical and others carry greater risk than other industries when it comes to health, safety and environmental hazards. Something as little as one single loose screw in a piece of machinery can be detrimental in the workplace. Therefore, there is no room for error.
Neglecting EHS management and improvement puts many people at risk of injury, disease or death.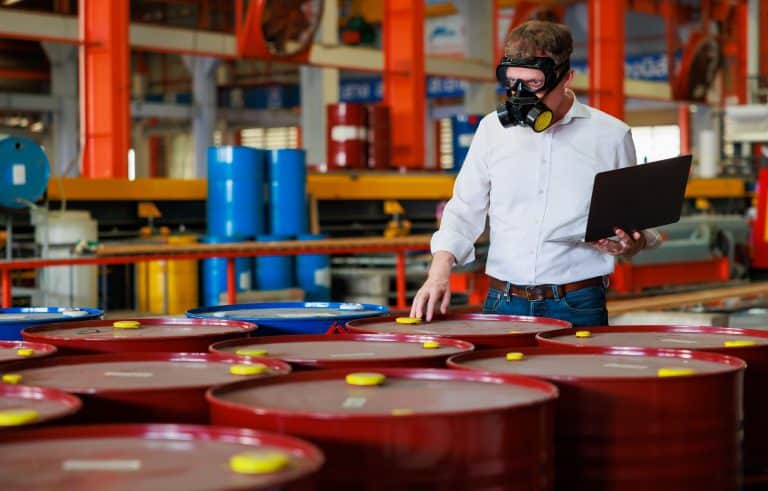 This could be an employee, customer, supplier or even people outside of the 'responsible' organisation. Hence why it is extremely important to utilise the best possible system to maintain EHS standards.  
As previously stated, your EHS processes are only as good as the system you use. Because most EHS software systems are built with exceptional features that extend their capabilities, it is very worthwhile to invest in one. 
Kianda EHSwise Software empowers companies to catch defects and critical issues in good time. This is extremely valuable when your work environment exposes you to potential dangers and hazards. By using effective EH&S management systems, companies can significantly deter health and safety risks. Additionally, they can ensure that operations are managed sustainably to prevent any environmental concerns. 
By following best EHS practices, companies are playing by the rules, keeping investigators and regulators content. Even more, stakeholders can work more comfortably knowing that their employer prioritises their health, safety and wellbeing. Subsequently, organisations maintain good reputation and avoid high-costs associated with claims, compensation and fines.
If you are looking to invest in an all-in-one EHS management system, talk to us to see how Kianda can fit your unique requirements.