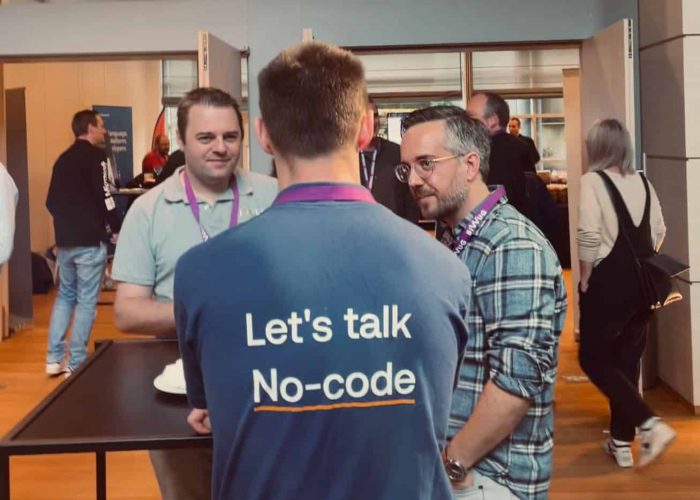 Collabdays Belgium 2022 took place in Brussels on October 15th, where Kianda participated as a premium sponsor.
This community-led event which is organised throughout the world, focuses on how digital technologies  empower people to work together. 
This event  brought together industry leaders  from across the globe and featured speaker sessions, networking and deep learning across a wide range of technological subjects, including automation, digitalization  and other innovative business solutions. 
There were insightful sessions with expert national and international speakers, as well as administrators, developers, and other industry experts. 
Kianda's CTO, Osvaldo Sousa and Senior Consultant Sofie Van Der Bruggen, conducted an excellent talk titled 'Breaking Barriers to Digital Transformation', which showcased Kianda's flexible no-code digital process automation platform in action. In addition, they provided insight into our client success stories by discussing how companies are using Kianda to accelerate digitalisation.
Future of creating enterprise apps
Future of creating enterprise apps, digitising business processes, and ways to achieve outcomes faster and easier were all subjects of discussion between the Kianda team and the participants. 
This interactive conference and exhibition, which encouraged networking through sessions from top speakers, debates, and panel discussions, provided the ideal setting for inspiring, examining, and informing how Kianda can be a solution to adapt technology and improve productivity in businesses.
To find out more about our Kianda no-code business process automation platform, just click here.