The limitations of manual methods and off-the-shelf quality management systems for QHSE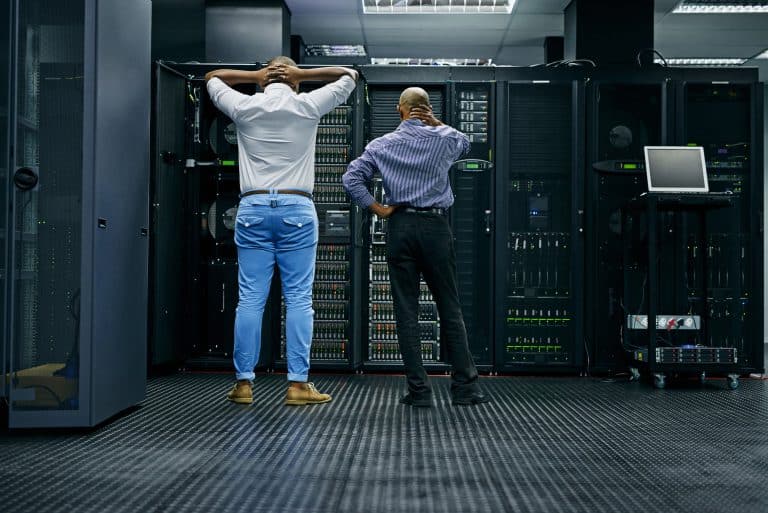 Quality management systems are vital for streamlining the daily operations of a business to ensure it fulfils its mandate of quality. In addition, robust QMS ensure timely delivery of services to customers by improving the background production processes. More importantly, effective quality and EHS management systems enable organisations to meet appropriate quality, health, safety, and environmental standards.
According to the U.S. Bureau of Labour Statistics, employers reported approximately 2.7 billion work-related injury and illnesses in the United States in 2020. Of that massive figure, almost 5,000 of those cases resulted in fatalities. While many of these unfortunate incidents may be tragically unavoidable, there are a significant number of them that can be prevented.
Typical industries such as construction, manufacturing, engineering and pharmaceutical are considered to have higher rates of injuries and fatalities. That is, in comparison to other industries that don't require strenuous work or exposure to harmful equipment and materials. With potent EHS and quality management systems, organisations in these sectors can improve health and safety. Subsequently, this can minimise the number of work-related injuries, diseases and fatalities. As well, it can reduce the financial and overall negative impact on businesses and workers.
Today, many organisations are transforming their manual-based QHSE processes with flexible QMS and EHS software to ensure total quality control and the health and safety of their employees.
Limitations of manual quality management
Spreadsheets and paper documents may be used in small routine tasks, but the scope of quality and EHS management is simply too wide to integrate using spreadsheets. The main limitations of using spreadsheets in quality, health and safety departments departments include:
A quality and EHS management system that relies on unautomated tools such as transferring data from paper to spreadsheets is highly prone to errors during the stages of data input and storage. In other words, trivial mistakes will often arise as humans are affected by incompetence and other factors that affect the quality of human-dependent tasks.
One of the biggest challenges associated with spreadsheet-managed systems is usability. There are countless cells for each metric, posing a serious QHSE comprehension problem. Moreover, as data expands, so do spreadsheets making it near impossible to keep track of processes.
Spreadsheets and paper documentation are vulnerable to unauthorised changes and access. A QMS usually contains important and confidential information about the company's operational activities. Hence why spreadsheets may not offer the appropriate level of security to safeguard internal policies.
A standard spreadsheet for QMS is created by several people within an organisation. Typically, the main document is usually uploaded to an internal repository where members of the organisation can review it. This system is unreliable because, sooner or later, some people will have a different version of the same document.
Using spreadsheets or paper-based documentation presents a scale limitation. For instance, your data will grow exponentially as you define more EHS routines and how they can be implemented. A larger spreadsheet or paper folder is more prone to mistakes. Therefore, this makes it difficult to trace specific information and affects the organisation's ability to evolve processes in alignment with new requirements.
Limitations of off-the-shelf quality management systems
Off-the-shelf QMS or EHS software is mass-produced as a one size fits all solution. The first disadvantage of off-the-shelf software is that one developer can't determine each company's unique needs. Other limitations include:
Off-the-shelf QMS has a very limited choice of options. Generally, the stock features are fixed with no option to make changes to adapt to a company's individual needs. As a result, this creates many challenges down the line often forcing companies to adapt their requirements to suit the solution as oppose to the other way around.
Don't adapt your requirements to a software. Instead adapt your software to your unique requirements!
With a customisable platform for QMS such as Kianda, you can configure your system to fit your organisation's needs to ensure your solutions can be modified and can evolve with industry regulations, additional requirements and business demands. Typically, this feature is either unavailable or very limited in off-the-shelf systems. Simply because, they ship with permanent features, offering organisation's very little control.
When you purchase an off-the-shelf quality management or EHS software, your interaction with the seller usually ends during purchase. Furthermore, there is no guarantee of future updates, and many companies often have to hire developers to take care of this, incurring additional costs. Even then, sometimes organisation's become restricted, only to end up purchasing new software altogether to implement new updates.
With off-the-shelf software, you often have a vague idea of how much it meets your needs. This usually results in purchasing software with too few or more features than the organisation needs. Again, this can result in binning the off-the-shelf system to invest in something more flexible.
The problems with inefficient QHSE management
The lack of an efficient QMS eventually leads to operational inefficiency and creates a hazardous work environment. In manufacturing industries, the absence of clear EHS guidelines may expose workers to harmful components, which usually leads to class action lawsuits.
Similarly, construction, engineering and pharmaceutical sites pose great danger to workers due to heavy machinery, damaged and hazardous equipment and so on.
NSC Injury Facts states that the total cost of work injuries was estimated to be $163.9 billion in 2020 alone. This meant that the cost per work was approximately $1,100.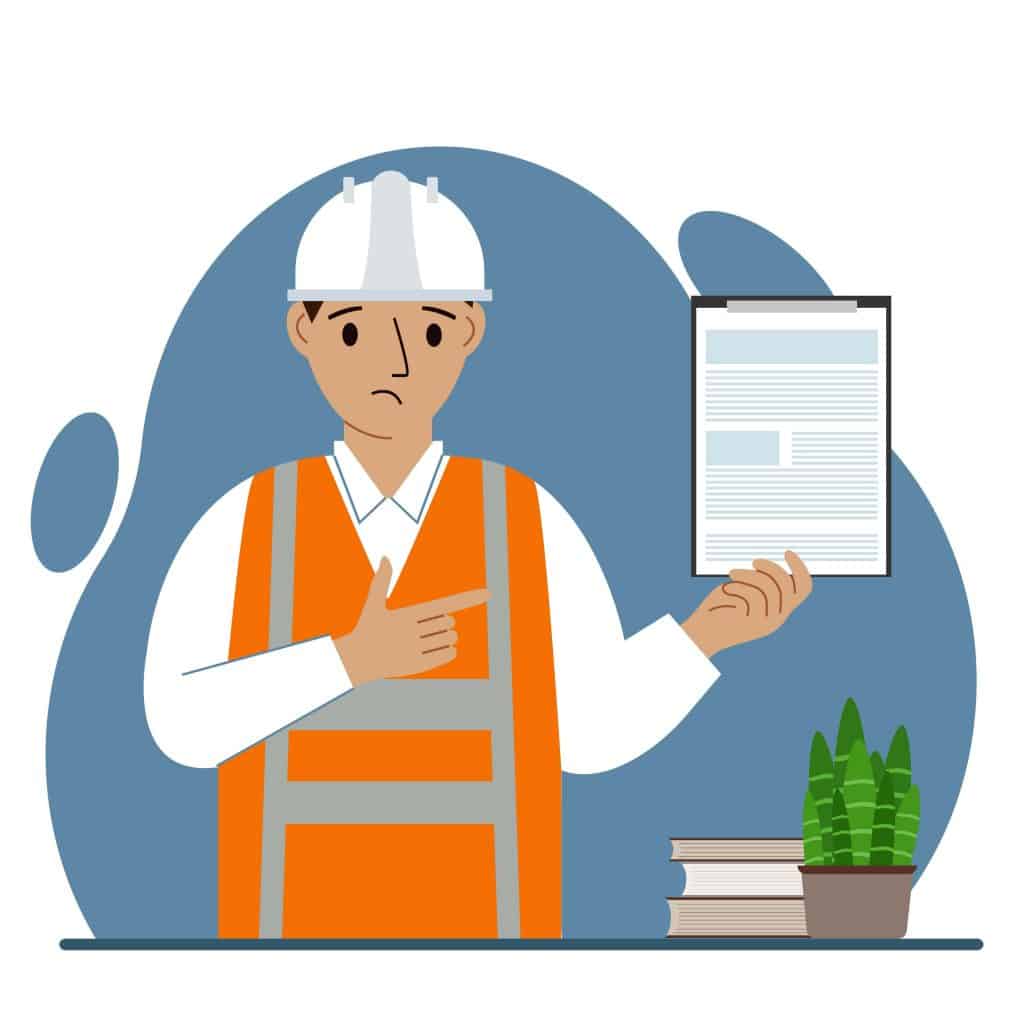 Inefficiently managing QHSE processes can be extremely expensive and risky for both employers and their employees. For instance, unreliable systems make it difficult to diagnose and document arising issues in the workplace. An organisation that fails to monitor and document its solutions to recurrent EHS problems is doomed to face the same issues in the future.
Furthermore, ineffective systems are prone to compliance offences since there is no clear quality control system. In the long term, the financial and legal costs associated with ineffective QMS can cause massive disruptions in production.
Why do leaders search for flexible EHS and quality management systems?
Quality management systems are a standard operating measure in manufacturing, healthcare, engineering, and other organisational industries. Quality management solutions offer a digitised and extensive platform that guides Quality, Health, Safety, and Environment (QHSE) management.
In short, these systems do away with cumbersome and inefficient spreadsheets and offer the following benefits:
1. Quality optimisation in health and safety procedures
Flexible QHSE processes enable team members to maintain a central framework of operational quality processes. This ensures product and service quality across the board by providing swift access to quality resources through robust software solutions.
Quality management software ensures compliance and accurate collection, tracking, and generating QHSE data. A reliable QMS enhances transparency and accountability by enabling routine inspection, error captures, and log monitoring. This further streamlines the process of system audits and submission of complaints and other issues.
Teams that use decentralised resources can collaborate better and complete tasks quickly together. An effective QMS can define roles and organisational hierarchy in EHS management. As a result, quality managers, legal inspectors, and system engineers can master collaboration by using a single point to carry out their duties and manage their interactions.
Beyond ensuring a safe work environment, quality management systems are classified under legal requirements. A well-organised QMS is important when liaising with legal authorities as they demonstrate clear quality and safety measures within an organisation. Simply, this facilitates a company's ability to ensure compliance with industry regulations.
Key features of Kianda QHSE software
The features and capabilities of any quality or EHS system have a major impact on the outcomes of quality, health and safety in an organisation.
Kianda's flexible process automation platform for Quality, Health, Safety and Environment processes is comprised of many unique features that empower QHSE departments to achieve operational excellence. 
Take a look at some of Kianda's QMS features below: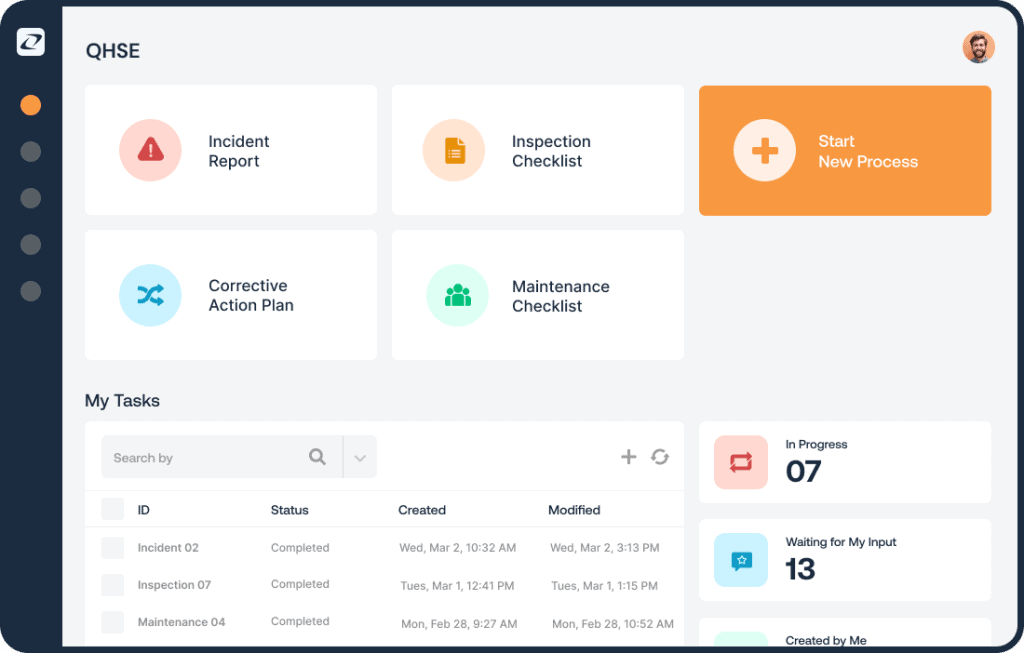 Kianda's unified platform provides a single point of interaction for all the personnel involved in quality, health and safety management. Moreover, it offers a central point for coordinating and aligning an organisation's practices to observe regulatory safety requirements and quality control.
This is particularly exciting for teams that work from different places such as companies who operate in remote areas or that have multi-functional teams across the globe. With Kianda's QMS, the platform is greatly accessible offline and on registered mobile devices, and this way, everyone is plugged in from wherever they are.
Beyond an application's core functionality, its visual attributes play a role in its effectiveness. The Kianda platform is intuitive, simple, responsive and consistent with its main functions. Because of this, companies can ensure a positive end-user experience for their employees.
The platform lets you define user data visibility across different dashboards. This way, everyone has access to the same dashboard but can only view what they are authorised to as per the system specifications. Kianda dashboards offer deep insight into process overview, providing real-time analytics and easy reporting on-the-go.
The Kianda platform seamlessly integrates with numerous data connectors, creating a central resource for quality, health and safety management processes. In other words, Kianda creates a single source of truth for data by enabling teams to easily connect to legacy and other IT systems such as SAP, SharePoint, SalesForce, Google Drive, SQL Server, Oracle, and many others.
How does Kianda help Industry leaders?
Industry leaders use the Kianda QMS platform to gain full control over quality and deliver high-standards of health and safety. See how a world leader in the highly specialised fields of dredging, land reclamation, marine infrastructure, offshore energy and environmental remediation company DEME built an in-house QHSE platform 'Apprise' using Kianda here.
Kianda's unified platform ensures the system is all-inclusive. In short, this guides the designation of roles as defined by the platform, which enhances accountability and cohesion throughout an organisation. As a result, corporate leaders can drive the company to achieve better quality services and a safe workplace since everyone knows their duties.
With mobile and offline capabilities, there is no barrier to the uptake of the QMS. A significant part of corporate leadership lies in the ability to equip personnel with the right tools for the job supported by technology.
Additionally, Kianda QMS' dynamic dashboards is an important operational function. Put clearly, certain data sets remain accessible to senior management, who create workflows to ensure EHS quality and sustainable production.
Furthermore, industry leaders can access a simpler, more intuitive platform that aids decision-making. Data integration makes it easier to formulate KPIs and implement EHS processes based on the existing architecture.
In conclusion, quality management systems separate average companies from those that stay ahead. From small to large companies, the systems help define the steps necessary to protect the company's human resources and assets and deliver high-quality products to the market.