All quality engineers and compliance managers face the need to correct some part of their process or quality management system from time to time.
Many businesses regardless of their industry, face increased regulatory pressures.
As a result, internal quality initiatives require companies to take a more proactive approach to their corrective action plan processes. This might be because of a fault in a product or component and it requires a form of remedial action to put right.
It is necessary that corrective action is taken with regard to currently manufactured products. For instance, a product recall could be a step forward to resolve any issues. This is an example of how an effective corrective action plan can help in quality assurance.
But, what is it and how do you implement one?
What is an action plan for corrective procedures?
Corrective action examples are things like changing existing work processes or improving a component on the production line, for instance.
Quality is assured before shipping to customers with better in-house testing. As well as that, a list of corrective actions for if anything goes wrong during a construction project.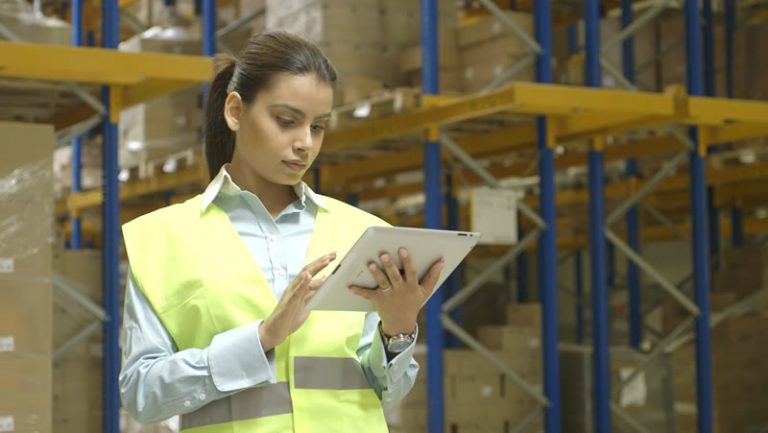 A corrective action report is arranged by a quality control team when quality may be compromised. For instance, upturn in warranty returns, product failures or non-conformance all emphasize the need for a report to be gathered.
This is to ensure that future failings are minimized or ideally, gone away completely.
What should be included when thinking about corrective action planning?
Without a good understanding of the root cause of any failure, you should not try to correct the quality issue.
Unless you have collected data on non-conformance reporting and generated a log, accuracy is impossible. In other words, the corrective action procedure scope you come up with won't address all of the quality issues.
The absence of the correct non-conformance reporting might allow you to fix one problem. However, it won't address another one. So, your new quality management system won't be very useful in the long run.
Until you have identified the root cause of corrective action, your QHSE workflows will end up being interrupted. As a result, the entire process will slow down.
How Corrective Action and Preventive Action (CAPA) can help
When it comes to corrective and preventive action, a quality management system system can be vital.
A corrective action plan that will work needs to investigate faults properly. Subsequently, quality will improve in processes like design, manufacturing, on-site operations and so on.
You can think of a CAPA system as one that diagnoses faults and then creates a corrective action plan or procedure for each of those faults.
Of course, it is possible to go about this work in a number of ways. Generally, CAPA requires expertise from a range of people within an organization to come up with a working, corrective and preventative action.
Some people rely on spreadsheets to manage inputs from many departments while some focus on QHSE workflows. On the other hand, others focus on incident reporting guidelines along with corrective action procedures.
A workflow software can simplify the approach to CAPA quality. In addition, it can reduce burden by turning the processes into digital forms and workflows.
The truth of the matter is, some approaches to CAPA can become complicated and may create quality issues.

To put it simply, such an approach can be hard to manage. However, a digital business workflow software is an easy solution to CAPA quality. For instance, it can reduce the administrative burden by changing the processes into digital workflows.
What does it do and what advantages will such workflow software offer your quality assurance teams?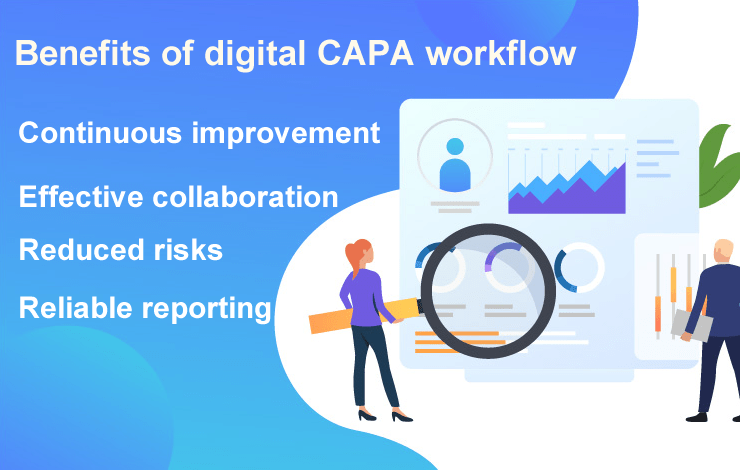 1. Continuous improvement in CAPA quality
To come up with a corrective action plan for each of your production failures or non-conformities on site, you need to sort large amounts of data. Commonly, the larger the organisation and the more product lines it has, the more difficult such a task is.
Action plans can make your quality issues worse if your quality management process isn't accurate. Therefore, investing in a workflow software system that assists in process management is so useful.
Make the improvements last!
Using a workflow software platform to carry out incident reporting, helps to craft suitable corrective action processes. From this, you will start to see all of the additional factors.
2. Reduce risks and admin tasks
Certainly using a paperless incident reporting workflow helps everybody involved. For instance, communicating in the most up-to-date manner.
Software can help track defaults, highlighting particular areas of processes. Moreover, this helps identify why and when these faults occur.
For example, you may alter your incident reporting guidelines after studying the visuals. After that, you can quickly see which suppliers' components have been used in a product failure. Further, allowing you to identify the root cause of the problem.
3. Collaborate effectively with all your office and on-site teams 
Investing in a workflow software platform like Kianda, will allow your entire organisation to continuously improve. You can assign tasks and controls and simply track them using an easy workflow.
For example, it would allow technical sales representatives in the field, not just quality engineers at your head office. In addition, input data in an incident report to also consider customer's views.
This is something that a typical CAPA system can't handle.
This means that to fully consider when and how fixes might occur, widening the corrective action procedure scope would be necessary.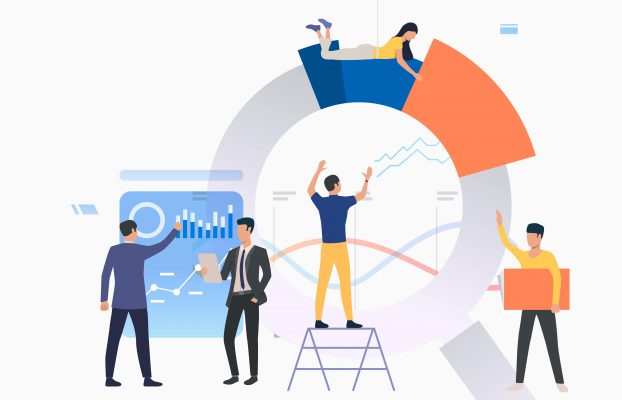 3. Reliable reporting and tracking
In addition, business process automation software that offers quality management also allows you to inspect quality performance analytics.
You can use this to fully monitor the production conditions where system failings occur. For instance, which production operatives see the most returns.
Indeed, any digital quality management system worthy of the name should be flexible.
In the same vein, to help maintain and improve quality, the platform should fully link with your back-end systems.
As such, establishing the root cause of corrective action is only one part of what digital quality management software offers.
With an effective corrective action plan process like the one Kianda offers, not only can you establish and select the root cause. But, you can also submit any relevant comments to your request. Not to mention, the ability to integrate with your back-end systems allows you to retrieve and upload applicable documents to your request.
A digital quality management system can lead to greater efficiencies. Not just with in-house quality processes, such as delivering better customer satisfaction. As you learn more about potential issues, you can focus on enhancing production processes.
In other words, you can improve collaboration in your organisation as well as improve decision making for managers. All of this can be achieved by automating your core business processes and updating document management activities.
Further reasons to invest in a digital quality system
---
Increased regulatory pressures encourage many industries to implement proactive corrective and preventive action processes. If you are not investing in software that enables this to function properly, then your competitors are more than likely ahead of the game.
Today's technology tools can work smoothly with your existing processes without needing big investments.
Furthermore, a quality management system of this type can link with all of the other apps and software systems you are currently using.
Automating CAPA quality means being able to produce data for national, regional and global regulatory inspectors as well as those all-important ISO auditors.
Not only will deploying one reduce audit times and time spent on gathering your findings but it will decrease business risks by helping you to identify the right preventive action to take every time.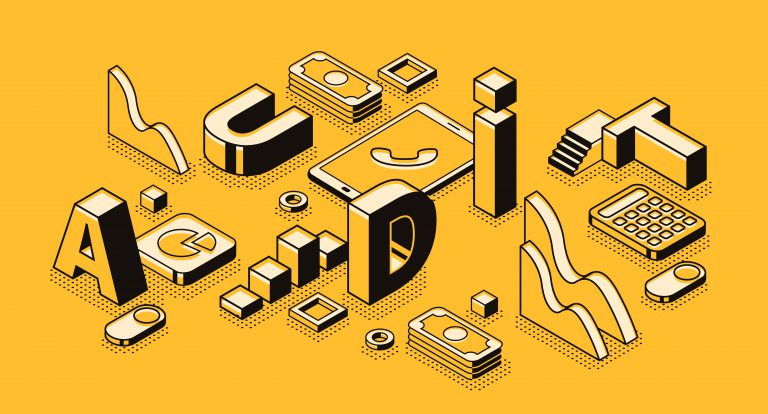 Kianda is a workflow automation platform that allows companies like yours to automate and streamline quality management processes via easily built online forms and workflows.