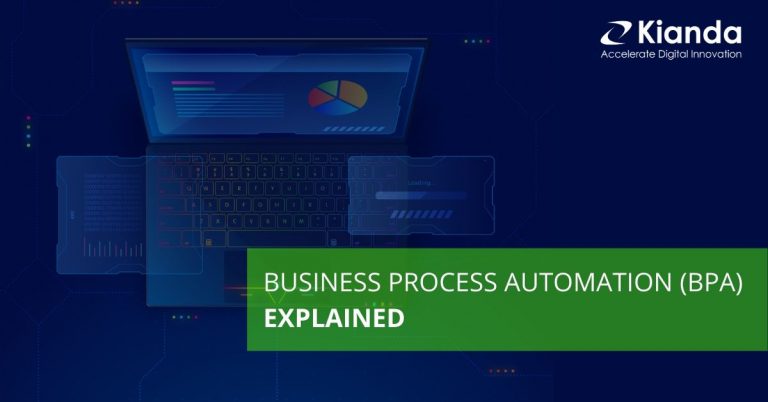 Have your teams reached capacity? Business process automation (BPA) is here to help. And is definitely here to stay! Moreover, as COVID-19 appears to be sticking around for much longer than expected, digital transformation through business process automation becomes more urgent.
Rather than a future prospect, shall we say. 
In a matter of weeks and on a global scale, many organisations literally bulldozed into digital transformation. Simply just to implement remote working, to continue business throughout the pandemic.
With that said, in a study conducted by Gartner, 82% of leaders in business will allow employees to continue working from home, post-crisis. So, even though remote working was initially a last-minute decision for business continuity purposes, it will be considered an option for many going forward. And business process automation will be key to successfully continue remote working strategies.
Today, many digital leaders cannot see how businesses would have survived COVID-19 up until now. That is, without digital technologies like no code business process automation. 
On another note, as the global economy tries to minimize the impact of the epidemic, businesses find it difficult to predict supply and demand.
Some strong organisations face weakened demand on the contrary to being market leader's pre-crisis. On the other hand, some face unexpected, plummeting demand. 
Digital transformation and business process automation will play a significant role in the next couple of months. Specifically, a role in how businesses will weather these extreme and unforeseen market shifts.
Moreover, optimising business process management (BPM) provides opportunities for businesses to regain control. In particular, automating processes will accelerate productivity for those who struggle with demand that caught them by surprise.
What is Business Process Automation (BPA)?
Most people think business process automation "steals their jobs"… But as a matter of fact, BPA actually makes your work-day and overall job easier.  
To simply define, business process automation uses technology to replace manual, repetitive tasks by automating them. The purpose of BPA generally comes down to organisations being able to create more value per work.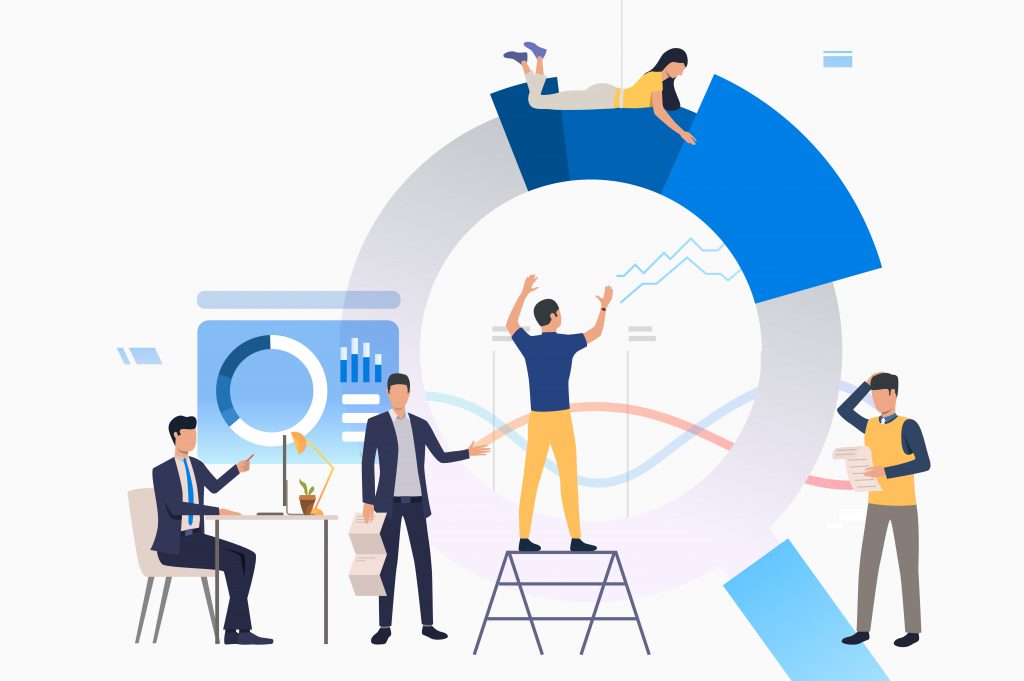 Business process automation provides capabilities to take away human intervention from time-consuming, repetitive tasks and automates those laborious tasks. By doing so, employees can then focus on other tasks that require their knowledge, skills and experience. Subsequently, adding more value to business processes. 
Digital leaders like you primarily choose business process automation to correct any inefficiencies caused by current methods. That is, by digitally transforming them to mitigate risk of issues arising.
In other words, business process automation allows operations to scale better than before. As a result, organisations can reap benefits derived from automating processes. For example, cost efficiencies and productivity increases. Also, improving employee and customer satisfaction and reducing risk of bottlenecks and delays.
Business process automation can be either a self-contained action to autonomously improve several business processes. Or, it can be part of a much larger movement within business operations.
Types of Business Process Automation (BPA) – BPI, BPE, BPM
Business Process Improvement (BPI) is where a particular process is re-evaluated to see where inefficiencies lie. In particular, it is the analysis, review and improvement of a business process to maximise efficiency. Business analysts, digital innovation leaders or IT specialists might map out a business process. Then, pinpoint any issues, re-design it to a good standard of quality and report on key metrics to see if it has been successful.
Business Process Reengineering (BPR) is quite similar to BPI as it does focus on analysing, reviewing and improving a business process. However, rather than just re-designing the process, BPR actually strips the process to nothing. And, re-builds it from the ground up. Business process reengineering is particularly sought when a company's goal is to cut cost and improve quality, productivity and profitability. 
Business Process Management (BPM) on the other hand differentiates from BPI and BPR as it is an on-going process, rather a onetime initiative. BPM focuses on continuously improving steps in business processes or else the process as a whole. Automation plays a significant role in improving quality of business process management. Simply, as it speeds up processes, getting work done faster and more efficient.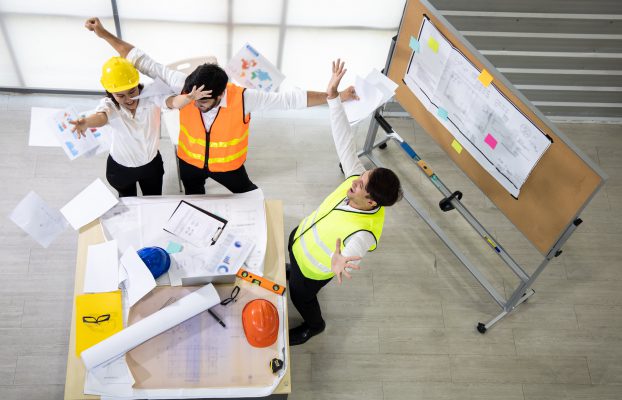 In short, business process automation specifically focuses on getting rid of out-dated methods and insufficient systems. And replaces them with a robust business process management system (BPMS). 
Such as a no code process automation platform, like the one Kianda offers.
So, if you are like most and feel like spreadsheets, emails and paper are making your job harder, read on. 
3 key benefits of optimizing business processes with an efficient BPMS
Increase valued, productivity and profitability;
The more time it takes for a task to be completed, the more it costs the company. To be clear, employees are being paid for their hours of work. Tedious, time-eating tasks, can be completed at a faster pace with business process automation.
Subsequently, more value is created per work with business process automation. And in turn, productivity and profitability goes up. In addition, eliminating boring, repetitive tasks keeps employee's engaged and motivated. Especially, when they are doing more work that requires their knowledge and skills. That in itself is rewarding.
Minimizes risk of human error;
Mistakes are easy to make for even the most punctual and smart employees. Certainly, when tasks are carried out manually. Daily repetition almost makes us feel like we are robots completing a task.
For instance, as a HR manager, you might be approving holidays requests manually. Because of this, you can frequently overlook important information. But, with a digital holiday request workflow you don't need to fear that you have made a mistake. Business process automation reduces our mistakes. Simply, enabling us to do our work efficiently. And without having to second guess ourselves.
Improves employee collaboration;
Business process automation enables teams to collaborate in a central place. With remote working becoming more ingrained into our current roles, efficient employee collaboration is key. Emails sent back and forth, spreadsheets being passed around… It is not good enough anymore.
Employee's need to be able to communicate fast and effective. With Kianda platform, teams can easily do this. As an example, all data is centralized in one place. This allows access to all stakeholders involved in a particular process. Information is just a click away.
And that's not all.
Business process automation allows you to eliminate paper in your organisation. This reduces the need for space to store paper documents and equipment (e.g. storage cabinets).
Also, automating business process management assists in audit trails. Digital processes are reliable and easy to track, reinforcing company policies and accountability.
Simply because, you can see who did what, when and how.
Popular use-cases of Business Process Automation
There are many use-cases out there that can be streamlined with a business process automation platform. We've compiled a list of processes that our customers have successfully automated with Kianda below. However, if you are struggling to identify a use-case in your organisation, we would love to help! 
Approval Workflows;Budget Approval, Contract Document Approval, Purchase Order (PO) Approval
QHSE Forms;Site Inspections, Incident Reporting, Corrective and Preventive Action (CAPA)
Human Resources (HR);Employee Onboarding, Employee Appraisals, Employee Leave Requests
Why would you want to automate business process management (BPM)?
Digital transformation is not longer a choice.
In a bid to combat challenges of COVID-19 and to stay in line with competitors, digital transformation is a must have. Up until now, implementing business process automation was considered a competitive advantage. However, remote working is being made mandatory for many organisations worldwide. And business process automation goes a long way with aiding remote working strategies.
While some businesses work from home on a short-term basis (until the pandemic eases), multiple enterprises are to continue remote working as an option. 
Although COVID-19 forcefully implemented remote-working, it has had a tremendous shift in the way we all work today. Many business models are under re-construction. Whereby digital transformation will play a centre-stage role. Moreover, a business process management system (BPMS) is essential for organisations to come back to full health. And at a fast pace. That way, they can minimize impact on business caused by the pandemic.
After all, what would we have done without digital technologies these past couple of months?