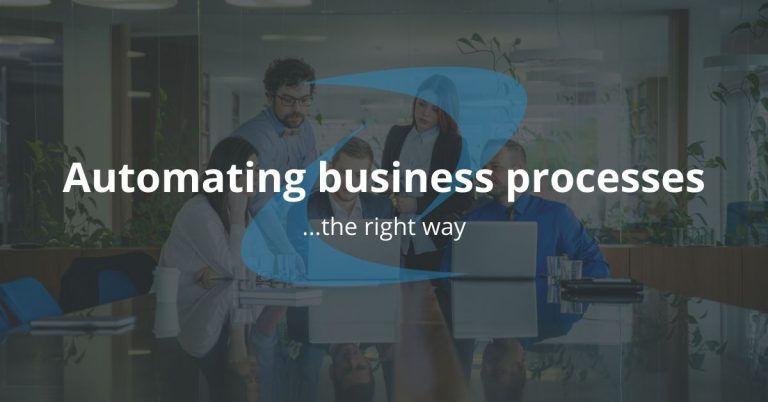 Automating processes, the practice of introducing innovation through technology in an organisation is never straightforward. Many people claim that they love the idea of maximum productivity and efficiency. However, they worry that their role will be undermined or that they will be made redundant.
This article explores four main reasons why automating processes can be problematic. It also addresses ways that you can manage the change of business process automation, smoothly and fairly.
1- Automating processes: Introducing Change and Managing Change
The main reason for the majority of the issues delaying business process automation initiatives can be down to one simple word, 'change'. Reason being, change comes with a lot of heavy lifting.
The success of introducing any process automation software is directly related to the company's capacity to empathise with employees' concerns. And, to plan and manage the change, which is usually classed as 'complex'.
Many experts believe that despite its capacity for innovation and evolution, human nature is hardwired to resist unfamiliar and potentially threatening change. And this includes automating processes in an organisation.
You might be tempted to think staff are reluctant to embrace the challenge of learning new skills because of the increased workload. But, this is actually rarely the case.
It is because as humans, we are anxious about anything where the end destination is unknown. However, the good news is that it is relatively easy to reassure concerned staff. Particularly, about the likely impact of automating processes within a business.
Understanding the threat of complex change is key to success. This is because automating processes involves significant change. This affects not just the physical structure of the organisation. But, the socioeconomic and psychological factors that determine your operation.
Moreover, wise digital leaders understand that change associated with automating processes is personal, emotional and operational.
Employees at companies with fewer than 100 staff are almost three times more likely to say their business digital transformation was a success. That is, in comparison to employees at companies with more than 50,000 employees
Digital leaders should try to avoid forcing change in a heavy-handed way
Instead, encourage your employees to embrace the complex change. For instance, explain the benefits of business process automation.
Explain that automating processes will inevitably involve extra training, monitoring, management and updates. However, explain that the extra effort that comes with automating processes will be a worthwhile investment.
Above all, it is key to involve all stakeholders in the process of implementing a new system. Specially, from the beginning of the journey.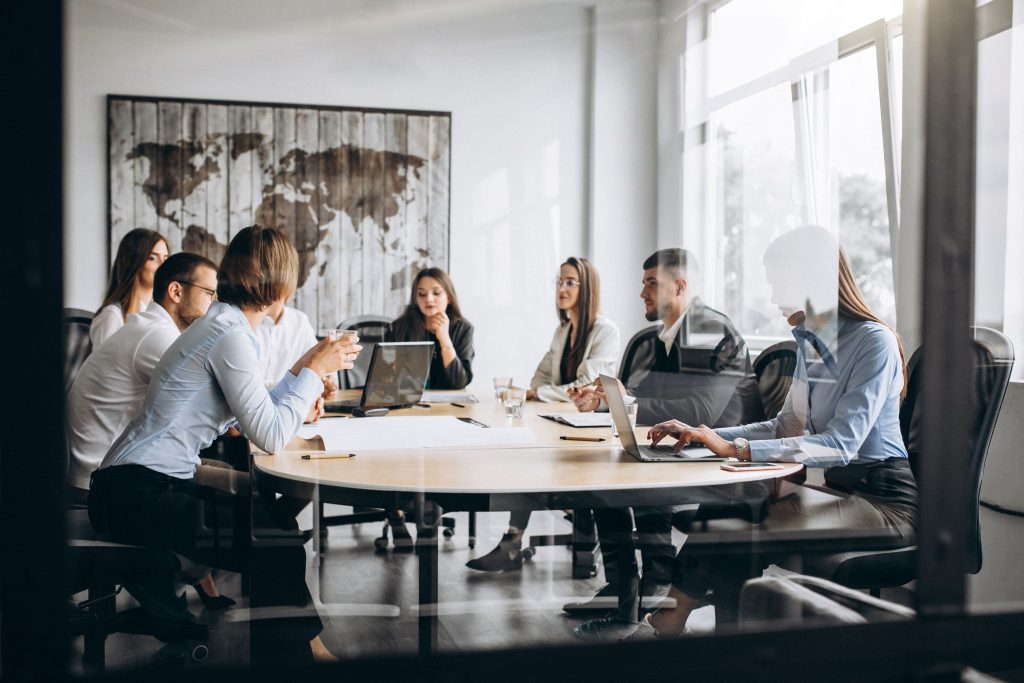 For instance, users can be easily overwhelmed by the many uses automation can take to optimise their day-to-day workflows. And because of this, users are unsure on exactly where that they should start when it comes to automating processes.
The best response is to simply compile a list of time-consuming routine tasks. As well as end-to-end workflows that are not working well in which need streamlining.
Simply, identify which processes promise immediate success if they are automated. Not only does this save you time for valuable resources. But, you can also use a practical example to show the advantages of automating processes.
For example, the advantages of automating processes in a supply chain are evidently supported by the rapid economic growth. That is, in the supply chain industry over the last few decades.
The journey to automating processes can be somewhat rocky for some companies, but it doesn't have to be. Effective planning and approaches to change management are crucial in achieving success in your next business process automation project.
In fact, digitally mature companies are 23% more profitable than their less digitally sophisticated peers.
2- Solutions available for automating processes are designed for developers
Although there are many low code solutions in the market, they still require a substantial amount of programming. Namely, to enable automation of end to end complex business processes.
Many examples in the business sector reveal a gap between those who define which processes to automate and those who implement and programme these processes in software.
It is this gap that has divided business and IT for the past 50 years. In the opinion of many industry experts, removing this rift is the most significant potential benefit of no-code solutions.
On the other side there isn't enough IT talent out there to meet the ever-growing digital transformation demands. Business users, knowledge workers have to wait months or years to implement new systems.
Bridging the gap to automating processes successfully
To close this gap, automating processes with no-code solutions should be used. Moreover, solutions that automate processes without the need for software programming. We are at a time where the marketplace is filled with misleading claims about no-code, low-code, and easy-code digital solutions.
Hence, we must understand why no-code is a good viable option. More clearly, a better option for automating processes.
In the age of digital change, a lot has been written about automating processes and types of business process automation. Although every company approaches things a little differently, there are several general factors to keep in mind.
Especially when it comes to implementing improvements quickly and efficiently. And more importantly, achieving the intended results and end-goals.
After all, the digitisation and automation of business operations should not be an end in itself. Or an attempt to follow a current trend. It should make daily life more comfortable and achieve competitive advantages.
For IT professionals, no-code solutions allow them to focus on defining processes and workflows and optimising them easier and faster. Thanks to – among other things – to real-time monitoring.
3- The need for flexible business process automation solutions
Solutions available out there for automating process are not usually flexible enough to adapt to each business' unique requirements.
Rather than adapting software to their need, companies are adapting their needs to what software can offer.
Firstly, there are numerous off-the-shelf solutions from which to choose. Inevitably, the software platform you choose will depend on your specific requirements.
Most people choose a platform that is capable of solving the majority of their problems. So, if you need to keep track of business opportunities, a CRM system could be the best option. If you prefer a package that manages the entire company, including forecasting, an ERP system might fit better.
The problem with either of these choices is that they are designed to address generic issues faced by many businesses. Therefore they don't necessarily address your specific requirements. In practice, this means that you'll probably need to spend a considerable amount of costs for maintenance, as well as the licence fee.
That is, on consulting from the provider to adapt their software to your needs. And there is still a strong chance that you'll even need other spreadsheets and systems..
However, you will need a flexible tool for automating processes if you need a bespoke solution. One that addresses the gaps between people, systems and processes, removing all manual tasks.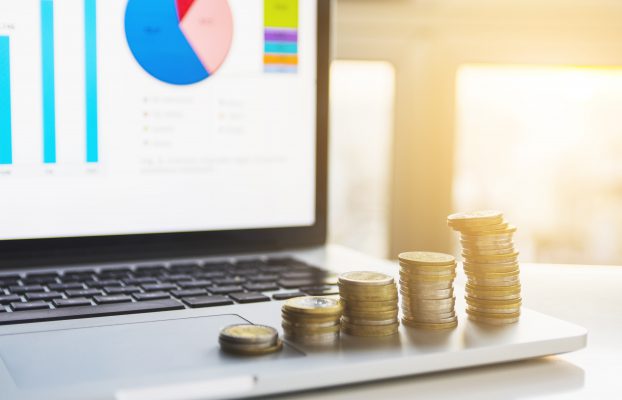 A flexible business process automation tool is an investment of time and money
There are significant benefits to having your business processes created for you in-house. Still, you will need to spend a certain amount of time and money to make it work to get the optimal result
With a no-code business process automation platform like Kianda, business users, knowledge workers can automate processes without limitations.
In other words, users with or without programming skills can do most of the heavy lifting. Additionally, they can work closely with the business and IT teams to ensure the automation process flow works for your business. Especially at the start of the project.
This involves not only the leadership of the company, but other vital stakeholders too.
The benefits of a flexible business process automation tool
The main benefits of a flexible business tool for automating processes are improved efficiency and in-house control.
A custom piece of software configured with your exact needs streamlines workflows. Meaning, processes simplify, issues resolve, and departments connect. Information flows freely between teams. And management get the birds-eye view they need to make vital decisions via customizable dashboards.
4- Employees are terrified that automating processes will lead to redundancies
People are afraid and think they will lose their jobs due to automating processes. But this is far from the case. In essence people can skill up by using low-code or no-code automation technologies.
According to a recent Demos survey, 35% of Britons feel their job is at risk from artificial intelligence and business process automation.
Digitalisation is on the rise in response to the current pandemic. Hence why easy to use business process automation platforms are becoming more and more attractive.
Another point is the worries many employees have about their workplace when they hear the phrase business process automation. While optimising numerous tasks through increased automation can justify downsizing, most companies take advantage of automating processes. That is to get projects done faster, promising quicker ROI. 
They gain additional productivity by releasing employees from tedious routine tasks.
Automating processes can be particularly useful in sectors like manufacturing, where workers carry out strenuous labour. Machines can reduce the load, alleviating physical strain. Simply, by performing routine tasks, freeing employees to do more skilled and interesting work.
56% of CEOs claim that digital transformation has increased profits.
This does not mean that there's not a prominent place for business automation in less strenuous roles. That is, from employee onboarding to company spending requests. Subsequently allowing employees to spend their time more effectively. Businesses need to emphasise automating processes doesn't mean employees are redundant. Instead they will be required for more fulfilling and challenging tasks.
89% of businesses have plans to adopt a digital-first business strategy.
Rather than feeling that machines are being installed to take over their jobs, employees can see business process automation as an additional benefit. Solely because, automating processes enable daily tasks to run more smoothly and quickly.
Let your team know that the future of work isn't one where robots are coming to replace them. Albeit, one where technology will be on hand to help and work alongside people.