Incident Reporting Software
Streamline Incident Reporting for Safe and Productive Work Environment with EHSwise
Make incident reporting simple for your workers, with user-friendly EHS software.
Report incidents, track, investigate, analyse, and report incidents, dangerous situations and near-misses, such as injuries, illnesses, spills, damage to an asset, vehicle incidents, and more.
Report Incidents without Delay
Reporting incidents on paper or using difficult-to-use systems makes it hard for your workforce to engage. A delayed response to an incident puts your workforce's safety at risk. 
Incident Reporting with EHSwise enables you to provide your workforce with user-friendly, mobile and offline-available software to capture incidents.
The entire incident lifecycle, from initial reporting through investigation to the closure of corrective actions, is all within a single, reliable system.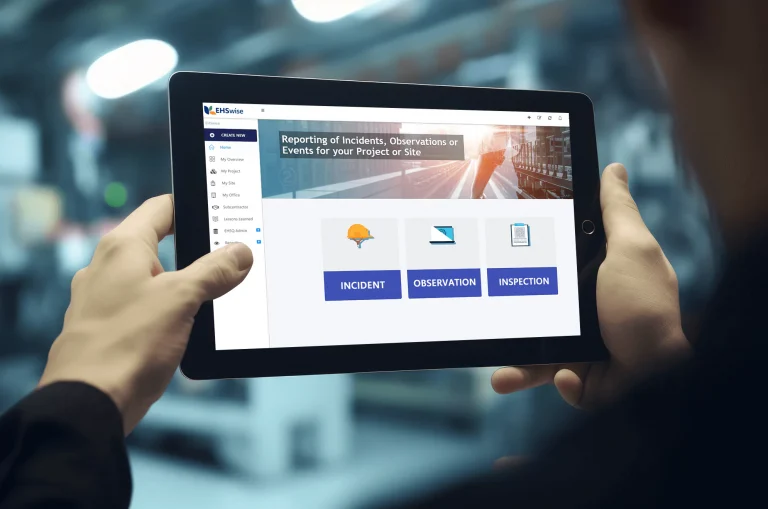 Incident Reporting Software - Key Features
Enhance employee engagement with easy-to-use Incident Reporting Software

Centralise incident information, making it easier to track and manage. Eliminates the need for manual paperwork or spreadsheets, reducing the chances of errors and ensuring accurate record maintenance.

Promotes a culture of awareness and accountability, encouraging employees to report incidents promptly and actively participate in preventing future occurrences.

Accurate and timely reporting of incidents is a crucial aspect of regulatory compliance. It ensures that your team meets reporting requirements, saving time and avoiding potential legal consequences that may arise from non-compliance.

Swift incident reporting allows for the early detection of potential hazards, enabling proactive measures to prevent accidents before they occur.

Automated alerts and streamlined workflows ensure a timely response to reported incidents, minimizing the impact and facilitating faster resolution.

Comprehensive incident data analysis provides insights into trends and root causes, empowering informed decision-making for proactive safety measures and risk mitigation.
Make Incident Reporting Simple, so you can focus on reducing Safety Risk in the Workplace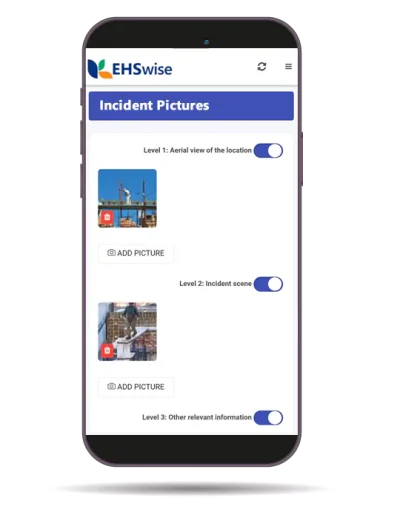 Improve Incident Management and Protect Your Workforce
Prioritize safety, improve incident management, and protect your workforce through effective Incident Reporting Software.
All your health and safety needs in one integrated EHS Software

Risk Assessment
Manage safety risks and hazards effortlessly. Identify, evaluate, and mitigate risks to safeguard your workforce and protect organizational assets.

Incident Reporting
Collect, report and monitor incidents immediately, keeping your teams safe and engaged. Upload any file type related to the incident, from anywhere.

Audit Management
Create, schedule and complete audits and assign actions. Simplify tasks and never miss a deadline with automated reminders and action tracking.

Non-conformance
Efficiently analyse, investigate, and rectify non-conformances, categorized by department, site, or location for a streamlined resolution process.

Permit to work
Create, issue and manage permits. Control permit issuance and approval, and easily access permit information.

Event Tracking
Capture all the information related to your health and safety events; meetings, tool box talks, training, inductions, drills in a single platform.
Ready to streamline your Incident Reporting process with EHSwise?