Report, share and take action
Replace spreadsheets and manual work with intuitive EHS software for easy reporting and collaboration.
Simplify EHS management, continuously deliver high-quality projects without compromising compliance.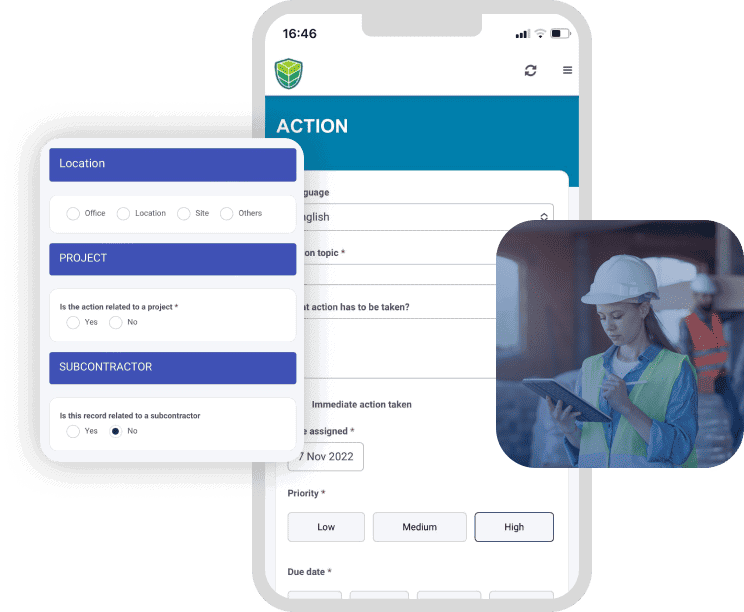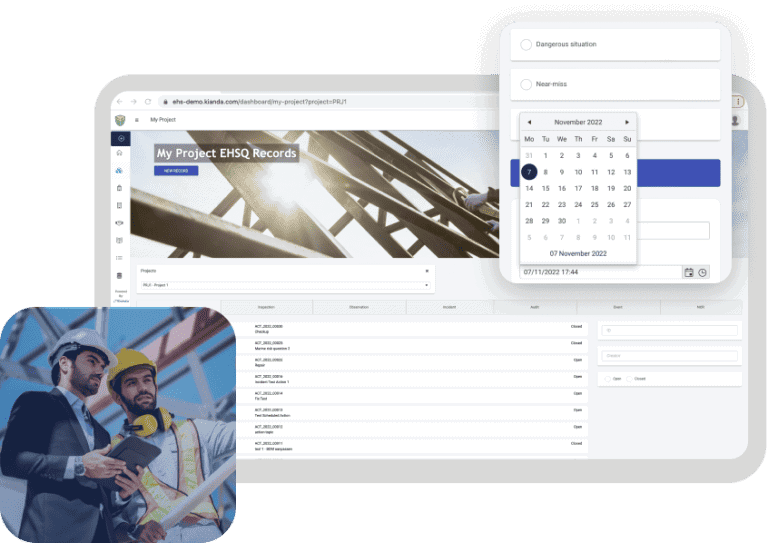 Single source of truth for your EHS data
Perform inspections, record events, nonconformities, and submit observations or approvals in real-time on the go.
Make intelligent decisions and keep a close eye on all of your health & safety activities without compromising quality.
Mobile and Offline apps that work anywhere!
Maximize safety. Minimize Costs.
Work in real time with Subcontractors to reduce disputes, delays, and surprise costs.
Kianda EHS Software assembles all of your data to provide you with a complete overview of your projects.