"It's Kianda's first time entering this competition. So, we are delighted to win such a prestigious award." says Osvaldo Sousa – Co-founder of Kianda Technologies.
The prestigious black-tie Gala Awards Presentation Evening this year took place in the Crowne Plaza Dublin Airport, Santry on Friday, 9th November 2018. Fingal County Council sponsored the event while RTÉ's Marty Whelan hosted it.
The Best Start Up/New Business award appeals to entrants who can show the success of their start up/new business. In particular, it focuses on the establishment success of a start-up within the last 2 years. Therefore, the judges looked for evidence of strategically planned growth. In addition, they looked for clear vision for the future and current measurable achievement.
"Kianda identified a need to make digitalisation simple for businesses. Also, they have developed key points of differentiation to make them stand out in a space that is cluttered with bigger competitors. Moreover, resilience and commitment secured them significant contracts with two large corporations in Ireland. And there is a strong plan in place for a sustainable future." Judges from the competition said after announcing Kianda won Best Start up/New Business Award.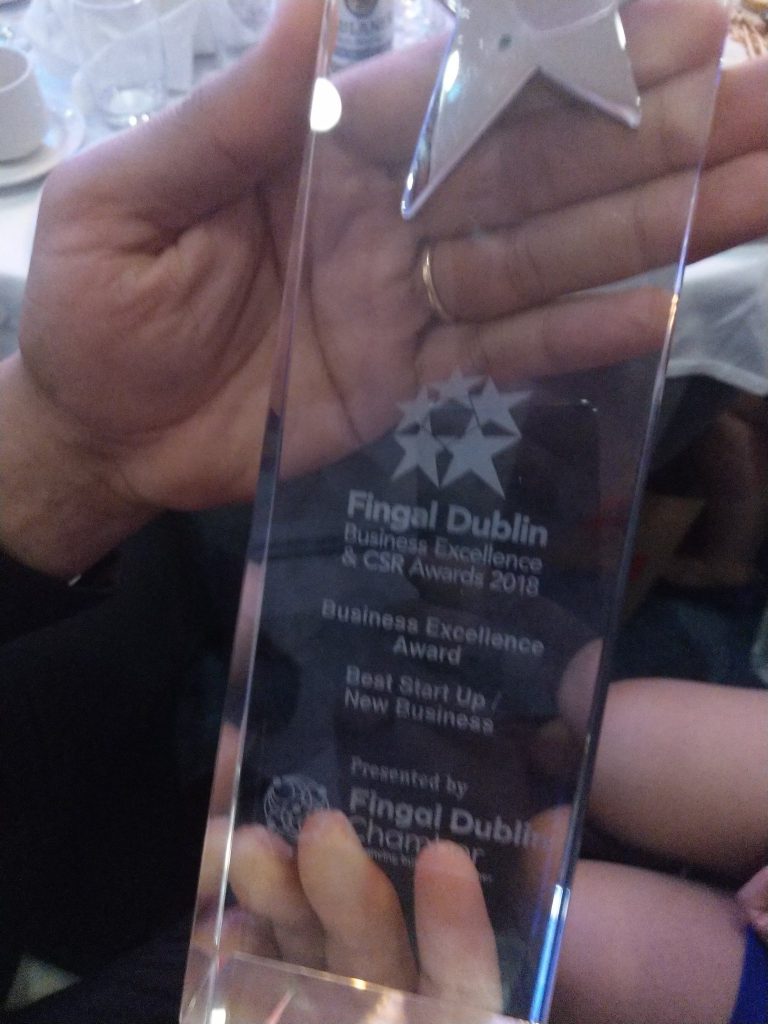 Fingal Dublin Chamber organises this event every year to create awareness and highlight business excellence. That is, across all business sectors, private, public and charity within the Fingal Dublin Chamber region. Moreover, it recognizes accomplishments in companies for Business Excellence and Corporate Social Responsibility.