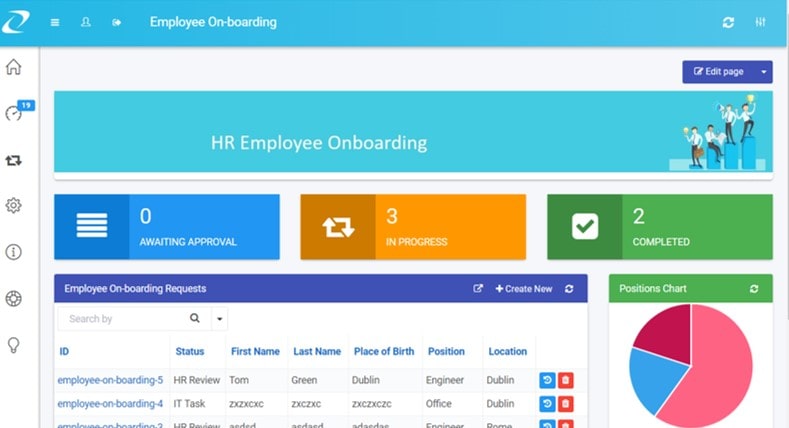 1. Can I customise this template? Yes, absolutely.  You can add/remove fields, rules, actions, change the flow as you wish.
2. Can the tasks be assigned to a group of people instead of individuals? Yes, tasks can be assigned to a group, multiple individuals. Also, rules can be set to re-assign dynamically if someone is on holidays.
3. Do I need to invite everyone in my organisation individually to the platform? No, Kianda can syncronise with your 0365, Active Directory or/and SharePoint user groups easily. For that reason, you don't have to invite your colleagues one by one.
Get started with Employee Onboarding Process and welcome new hires PAPERLESS!
Eliminate the need for papers and emails rapidly by setting up your digital employee onboarding process.
With Kianda, you can digitally send a job offer to the new hire and the new hire accepting it. In addition, the template captures employee data, manager approvals and digital signatures.
Business process automation eases the employee onboarding process, from start to finish
This workflow will help you effectively manage the employee onboarding process. Moreover, it will allow HR team members and new hires to collaborate, all in a single place.
Also, you will be able to capture and store new hire personal data GPDR complaint. Automated workflows with Kianda is in compliance with GDPR regulations. Simply put, it reduces risks while handling sensitive data across different departments.
An employee must be aware of workplace rules, policies and procedures before or shortly after they start. If ignored or left too late, an organisation can face risks and damages to their business.
HR teams frequently repeat the same admin tasks when carrying out particular processes. For instance, managing re-employment, new hire onboarding process and induction. When conducting these procedures, there are often repetitive, manual tasks behind the scenes.
This gets more complicated and worrisome when you don't have an easy solution available.
New technologies can increase efficiency and productivity in your business processes. For example, managers are increasingly adopting business process automation solutions to optimise tasks such as employee onboarding. Simply because, digital processes reduce time and money and scale up productivity.
An automated process assures the step-by-step tasks are efficiently carried out. As well, ensuring a standard way is being followed for each new hire and valuable time is not wasted.
"You don't want to be one of those companies that is not prepared for the new hire and let them down in their first day".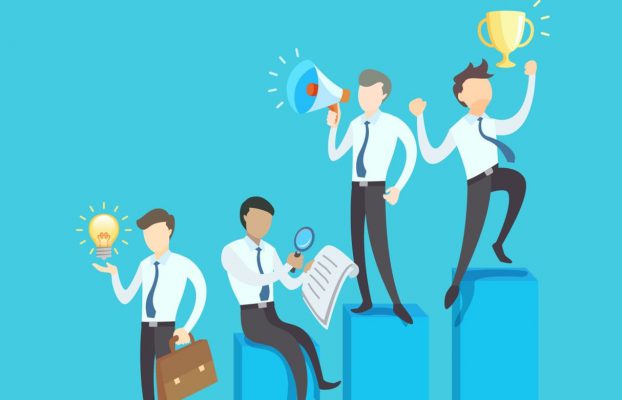 New hire onboarding should not be time-consuming. It should be more manageable and smoother.
With Kianda employee onboarding process, you will be able to manage the entire workflow from beginning to end. And, all in a single platform connected to your back-end systems.
How does new hire onboarding process work with Kianda?
Employee onboarding workflow starts with HR capturing candidate details and Kianda updating current IT systems with these details. Following, it continues with assigning tasks to managers for approvals and so on.
It also can be expanded to send an anonymous form to the new hire to capture their digital signature for contracts. Kianda provides easy integration to DocuSign or you can use Kianda digital signature feature.
This would allow capturing new hire information such as bank information, next of kin. Also, making sure that the new hire has read and signed critical company policies before they start.
Overall the employee onboarding workflow template contains forms (steps) assigned to each department or individuals involved in the process. This facilitates the communications between team members and the new hire. As a result, it allows them to interact, digitally sign and collaborate instantly.
In addition, employee onboarding process comes with a personalised reporting dashboard. The customised dashboard provides an overview of the progress. It includes how many requests have been completed, how many are in progress and what are the bottlenecks.
New hire onboarding doesn't need to be complicated. Streamline your employee onboarding process to generate the best outcomes for new hires.