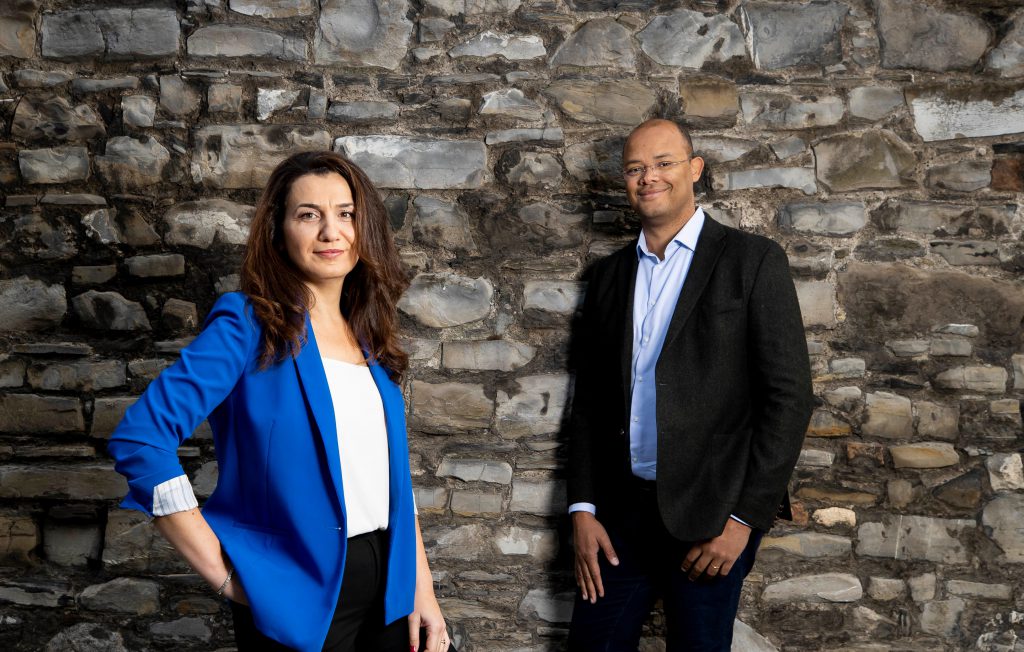 We are excited to announce that our No-code Platform Kianda has raised €1.5M in funding from Kernel Capital through the Bank of Ireland Kernel Capital Growth Fund II, alongside Enterprise Ireland.  
As an award-winning no-code application development platform, this investment is an exciting milestone for Kianda. It will help Kianda grow its business and expand its team with top talent. Moreover, further develop its no-code / low-code development platform.
No-code platform Kianda growth
Founded in 2016 by Derya and Osvaldo Sousa, Kianda has clients spread across Ireland, UK, US, Belgium and Australia. Riding on a remote working wave since the pandemic, Kianda has seen strong growth. For instance, today Kianda supports clients such as Deme Group, Mercury, Uniphar, Resco Products, and Aji BioPharma.
The surge in remote working has accelerated the adoption of low-code / no-code development technologies. That is, a market expected to grow from $13.2bn in 2020 to more than $45bn in 2025, according to Marketsandmarkets analysis.
We are excited that our investors see the potential in Kianda to disrupt enterprise digital transformation with its no-code / low-code platform.
Kianda's COO and co-founder, Derya Sousa, says: "Our motto is 'we are makers'. And we want to empower people with or without tech skills to become makers like us and address their digitalisation needs themselves".
Apart from growing its team and clientele, Kianda will use the funding to serve our customers better. In addition, it will contribute to empowering our users to achieve great things with the Kianda Platform.
Also commenting on the investment, Niall Olden, managing partner of Kernel Capital, said: "Kianda is a company on a positive growth trajectory with an excellent product, strong team and building 'blue-chip' clients based in the UK, US, Belgium and Australia. The company's achievements to date are impressive. This new funding will ensure the expansion of the team and greater resources for enhanced product development."
Niall McEvoy, manager of Enterprise Ireland's High Potential Start-Ups also comments. He says, "Kianda is a good example of an innovative early-stage start-up capitalising on an emerging market opportunity. The continuous drive towards digitisation offers significant potential for Kianda to scale and disrupt across multiple sectors."
Kianda no-code application development platform
With the help of Kianda, people with little to no coding knowledge can easily create web applications. Using Kianda, they can digitise and streamline typical business processes such as approval workflows, inspection checklists, and employee onboarding.
Our customers are digitising everyday business tasks and processes faster than ever before whilst bringing benefits to organisations, including:
– Reducing costs and development times related to delivering digital solutions
– Eliminating inefficiencies by streamlining business processes
– And, empowering staff to take control of their solutions whilst increasing their productivity
Kianda's no-code / low-code technology enables technical and non-technical teams from the business side and IT to quickly build software together. That is, to speed up innovation and improve time-to-market. These technologies enable businesses to take complete control over their move to digital without extensive knowledge of coding.
Also, recognised by industry analysts for its flexibility and ease of use, no-code platform Kianda is well suited to organisations that are looking to speed up application development. In short, by empowering a new class of developers.
These citizen developers (or business developers) are employees that do not necessarily have programming knowledge but understand processes and data. Therefore, with the help and assistance of IT, they build software solutions that immediately impact their work. Above all, these solutions also impact the organisation's bottom line in a secure, sustainable, and governed way.
Customers using the Kianda platform are more agile. In addition, they are continuously increasing employee engagement and showing improved business value.
Leading the next generation of No-Code
"We're on a mission to unlock the potential within organisations to empower them to get more control over their software requirements and to provide IT departments with more control at the same time. Our vision is to grow our company and become a market leader in the no-code development market," commented Derya.
For more on the Kianda platform, see: www.kianda.com