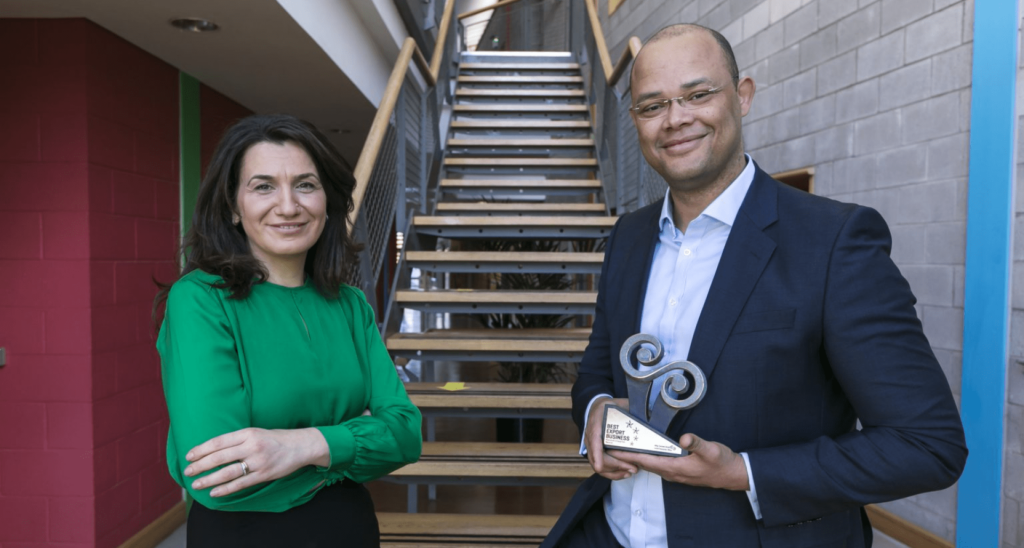 We are delighted to announce that Kianda Technologies took home the Best Export Award at the National Enterprise Awards 2021. Our CEO, Osvaldo Sousa and COO, Derya Sousa represented Kianda at the awards ceremony, broadcasted live from the Mansion House on the evening of Thursday, February 11th, 2021.
"What a fabulous acknowledgement of the work that we are doing at Kianda Technologies and bringing no-code into mainstream. We are all delighted to win Ireland's Best Export Award tonight in the National Enterprise Awards. Many thanks to everyone who supported us and everyone in Kianda Team!"
Kianda won Best Export Award
Kianda represented Fingal at the National Enterprise Awards.
It is a remarkable achievement to be one of the winners. However, winning the Best Export Award is a fantastic acknowledgement and accomplishment.
Certainly, it represents our efforts in continuously providing innovative solutions to international markets. 
Kianda no-code business process automation platform has received significant traction on a global scale. Furthermore, the cloud-based tool is helping companies from all over the world to easily address their digitalisation needs themselves.
As a no-code development platform, Kianda enables non-technical professionals to build applications without writing a single line of code. Subsequently, organisations can independently transform inefficient, manual-based processes into automated workflows. 
On the 18th of February 2021, Kianda was honoured to receive their award from Head of Enterprise, Oisin Geoghegan, Local Enterprise Office. In short, the award recognises the achievement of  businesses who have grown their customer base outside of Ireland. Also, clearly demonstrates a successful approach to growing their business through research undertaken prior to market entry, strong market development strategies and effective execution with sales.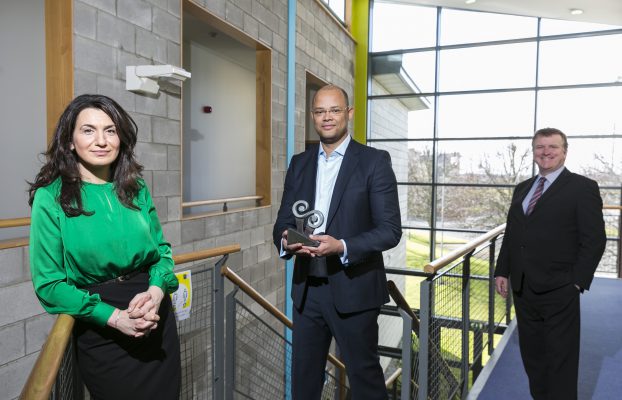 Head of Enterprise in Fingal, Oisín Geoghegan congratulates Kianda for winning the Best Export Award:
"The National Enterprise Awards are an annual celebration of the achievements of Ireland's small businesses and Kianda Technologies are very deserving winners of this award. Because of the impact that they have already made both in Ireland and abroad. And Local Enterprise Office Fingal is proud to have supported them along their journey to success and wish them the best of luck in their future endeavours".
Kianda Team is delighted and proud to have won Best Export Award
Also, congratulations to all of the other NE Awards winners of 2021!